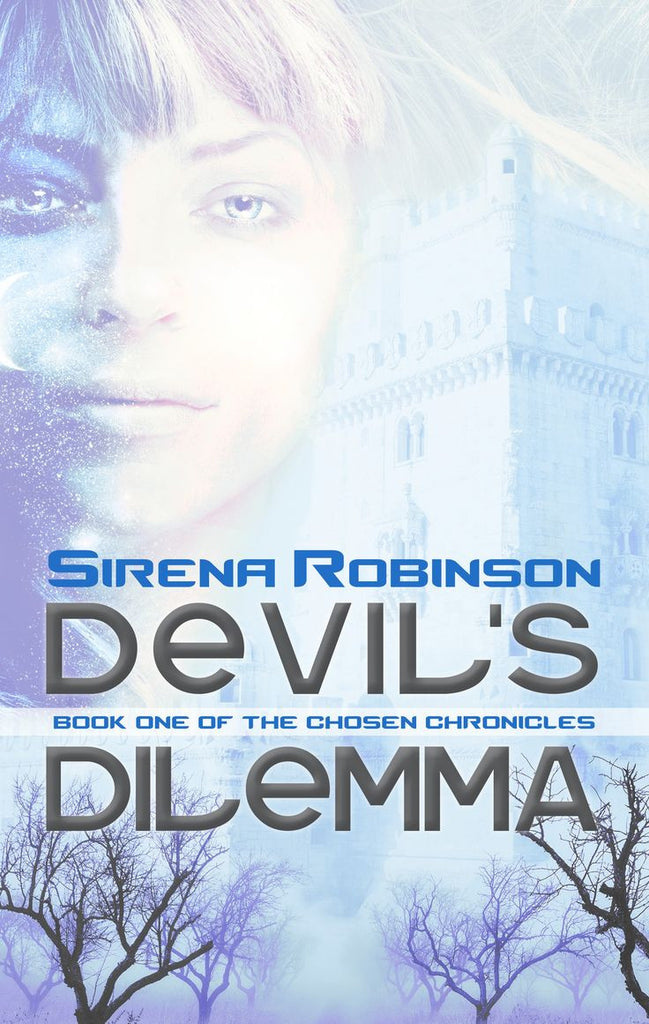 Devil's Dilemma (Chosen Chronicles #1)
Author: Sirena Robinson
Release Date: Available Now


eBook ISBN: 978-1-938108-56-3
print ISBN: 978-1-938108-57-0
---
Griffin Javensen was born to die—to save a world that sought to destroy her and for a God that had forsaken her.
Griffin is the Chosen, selected by an accident of birth to decide the fate of the entire human race. Heaven or Hell. God or Lucifer. Her duty is to offer her life as payment and her decision will determine the fate of humanity. As a reward, Griffin is able to ask one thing of either God or Lucifer as she Chooses, and they are not allowed to deny her.
In order to even the playing field, Griffin is tormented through ten events granted to Alaria, a Devil with one foot in Hell and the other in Heaven. Alaria's job is to convince Griffin that God has abandoned her. If she can do that, there's a good chance Griffin will Choose Hell and demons will get to rule the world. There's only one problem: Alaria wants what only God can give, and what only Griffin can ask for: humanity.
Assigned to protect her are Braxton—a rough and tumble Warrior with a chip on his shoulder, who has been having visions of Griffin since he was four years old—and Gabriel—an Archangel determined to save the world, desperately in love with the one woman he should never have, and torn between playing by the rules and doing what is right. There is only one goal—survive to January 1st.
As midnight rushes closer and the battle escalates, the question becomes not whether Griffin will Choose, but whether anyone else will survive to see dawn.
This book has no lesbian content.
Buy from your favorite bookstore! Amazon | Amazon UK | Kobo | Smashwords | Barnes & Noble
Ask your public library to buy it!
---
Share this Product
---
More from this collection