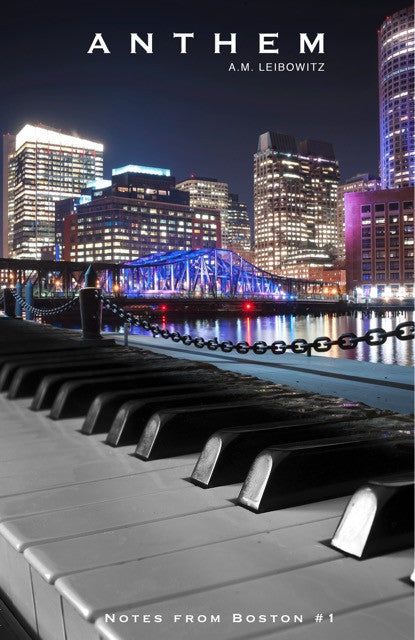 Anthem (Notes from Boston #1)
Author: A. M. Leibowitz
Release Date: Available Now


eBook ISBN: 978-1-938108-86-0
print ISBN: 978-1-938108-97-6
---
Trevor Davidson has everything going for him. He's just moved out on his own with three friends, and he's landed a job as music director at a large Boston church. He has high hopes for marrying his long-term girlfriend and settling into a comfortable, devout lifestyle.
Andre Cole has spent the past few years throwing himself into a dead-end job at a Cape Cod-based call center. When an opportunity to move back to Boston arises, Andre believes it will be the do-over he needs to put his past behind him.
A chance meeting in a club on New Year's Eve brings Trevor and Andre together for a brief but steamy encounter. Both assuming that's the end of it, they are unexpectedly thrown back into each other's lives when Trevor's church hires Andre for their website design. While Andre is content at first to move on, Trevor's conflicted feelings bubble over into his songwriting. Before he can stop it, his ode to Andre becomes an inadvertent Christian radio hit.
 Unfortunately for Trevor, he isn't the only one who knows the song's hidden meaning. Someone has leaked the story and upended Trevor's life. In order to put the pieces back together, he needs to learn to be honest with his girlfriend, with Andre, and especially with himself.
---
Buy from your favorite bookstore! Amazon | Amazon UK | Kobo | Smashwords | Barnes & Noble
Ask your public library to buy it!
---
Share this Product
---
More from this collection