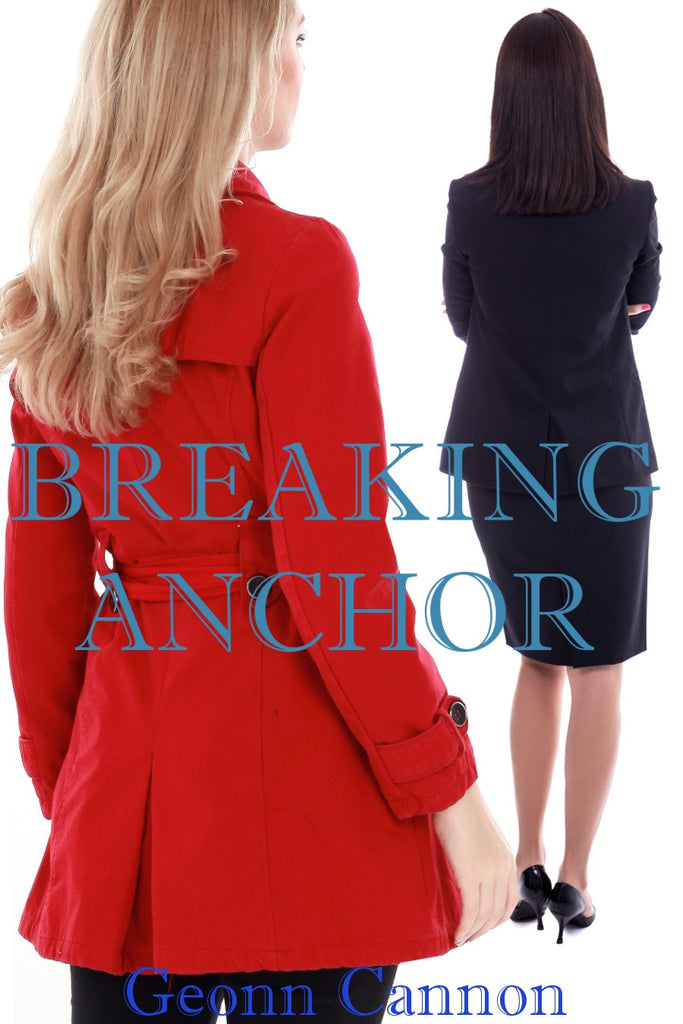 Breaking Anchor
Author: Geonn Cannon
Release Date: Available Now


eBook ISBN: 978-1-944591-22-9
print ISBN: 978-1-944591-23-6
---
2nd Place, Best Lesbian Contemporary Romance, 2017 Rainbow Awards:
An engaging story with powerful, vibrant characters and a terrific setup...This was not a totally new kind of plot, but it was able to portrait the story a lot better and in a more interesting way, that was able to keep my attention. Good story and very good writing style!
 Three years ago, Sofia Kennedy reported the tragic death of her girlfriend live-on air. Still in the closet even with her closest friends, she was forced to suffer her loss in silence. In the years since she's become isolated and sticks strictly to a routine that prevents her from encountering painful memories of the woman she lost.
Marion Vogt runs a small but well-respected catering service that feeds the elite of Seattle. When Sofia's consumer reporting segment does a story on Marion's company, the two women immediately butt heads. An unintended insult results in a scathing report that nearly shuts down the business. Marion's attempt to defend herself results in a deepening of their conflict until both women are ready to destroy one another. 
They quickly find out Seattle can be a very small town when trying to avoid someone. As much as they want to avoid each other, fate keeps forcing Sofia and Marion to cross paths. Before long they realize they'll have to decide if they're going to hold on to bad feelings or risk forgiveness to discover just what they have to offer each other.
Where to Buy: Amazon | Amazon UK | Smashwords | Barnes & Noble | Kobo
Geonn Cannon's lesbian book / lesbian romance has been compared to SwanQueen (look at that cover!) and is his bestselling novel of 2017. Women who love women featured here. 
Love Geonn Cannon's work? Support him on Patreon!
---
Share this Product
---
More from this collection