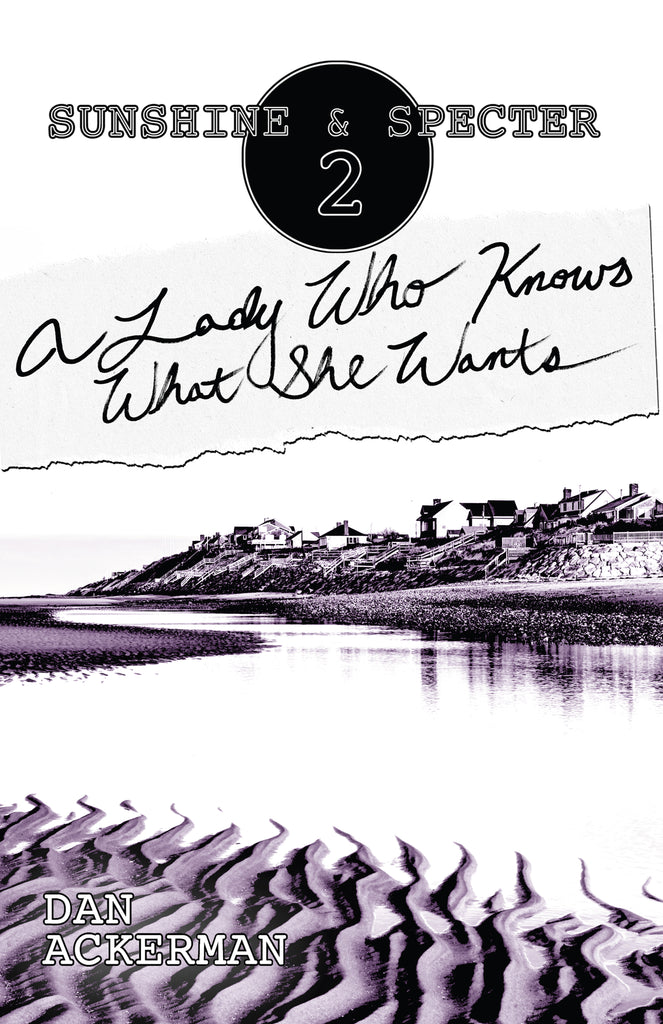 A Lady Who Knows What She Wants (Sunshine and Specter Paranormal Detective Agency #2)
Author: Dan Ackerman
Release Date: November 1, 2022


eBook ISBN: 978-1-952150-82-1
print ISBN: 978-1-952150-32-6
---
As Sunshine and Specter navigate the changes to their relationship, fall comes to New York City. Their paranormal detective agency is thriving. Specter is fretting over Halloween costumes--a little too much, which leads to trouble.
An old friend asks them to investigate a haunted bed and breakfast in the Cape. And really, they could use a vacation after the mess they cleaned up on their last case. 
Only a few bumps come in the night and the ones that do aren't they ones they expect from ghosts. B
efore they have their answers, an unwanted visitor shows his face, one that's much too familiar. Sunshine
 and Specter scramble for their lives. Suddenly, the world they know is far behind.
---
Share this Product
---
More from this collection