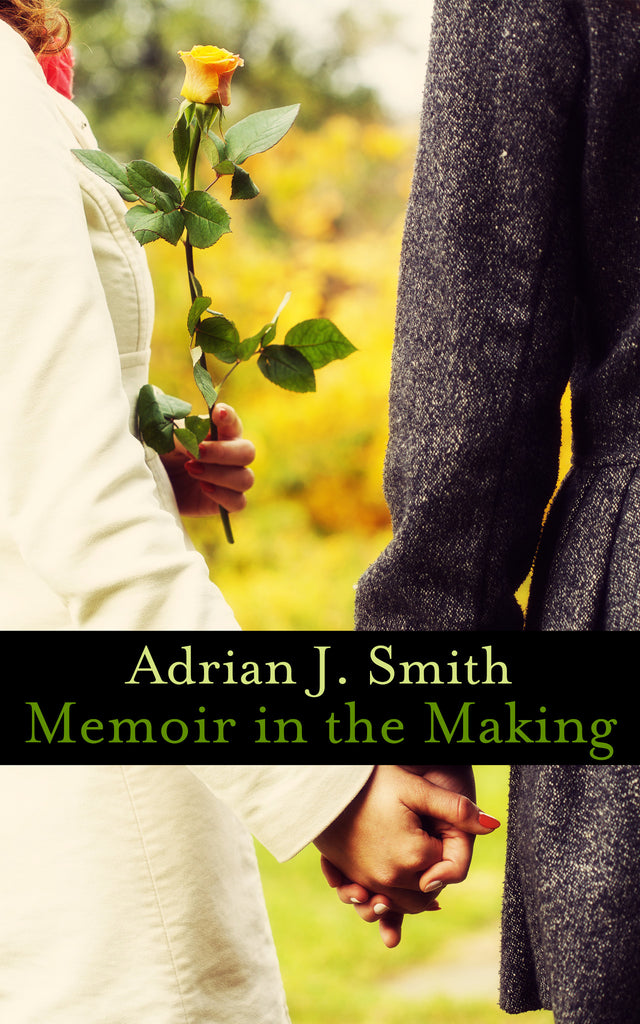 Memoir in the Making
Author: Adrian J. Smith
Release Date: Available Now


eBook ISBN: 978-1-938108-53-2
print ISBN: 978-1-938108-54-9
---
I am so happy that I was able to read this little gem that Adrian J. Smith gave to us. It's beautiful, sensual, sexy and breathtaking. - Ena May at Goodreads
The first day of her junior year in college was supposed to go off without a hitch. But when Ainsley Jacobs sat in her memoir class with a professor she'd never had before, her life took an unexpected turn. She couldn't get her well-dressed professor, Meredith Frenz, out of her head.
Meredith had lived a lonely yet comfortable life for the past fifteen years, and despite flings here and there, she had no desire to jump head first into a relationship, especially one with her student. Despite all her thwarted efforts, Meredith was determined to keep to herself and push Ainsley away.
Forbidden love is often the most attractive.
Read more about this book on Goodreads.
---
Buy at your favorite bookstore! Amazon | Amazon UK | Smashwords | Kobo | Barnes and Noble
Or ask your public library to buy it.
---
Share this Product
---
More from this collection