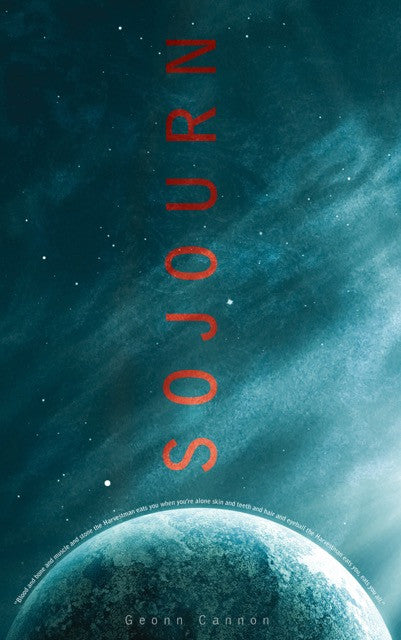 Sojourn
Author: Geonn Cannon
Release Date: Available Now


eBook ISBN: 978-1-938108-98-3
print ISBN: 978-1-938108-81-5
---
The first time humanity faced the scourge of Harvestmen, they were forced to take heinous methods to stop their spread across civilized space. Now the Harvestmen are back, and the crew of one vessel has to decide what they're willing to sacrifice in order to exterminate the menace once and for all.
"Blood and bone and muscle and stone
The Harvestman eats you when you're alone
Skin and teeth and hair and eyeball
The Harvestman eats you, eats you all."
The crew of the Peaceful Sea vessel Paralus have just completed a mission to retrieve an alien cleric from a world on the verge of cataclysm. The mission goes off without a hitch and the ship is heading home when they come across a derelict sister ship adrift in the middle of nowhere. A team is dispatched to see what happened to the missing crew, but instead find themselves face to face with a new swarm of their merciless foe. The crew quickly comes to realize they are the only thing standing between the nightmare of the Harvestmen destroying the rest of the galaxy, no matter what the cost.
Editorial Reviews: 
---
Share this Product
---
More from this collection