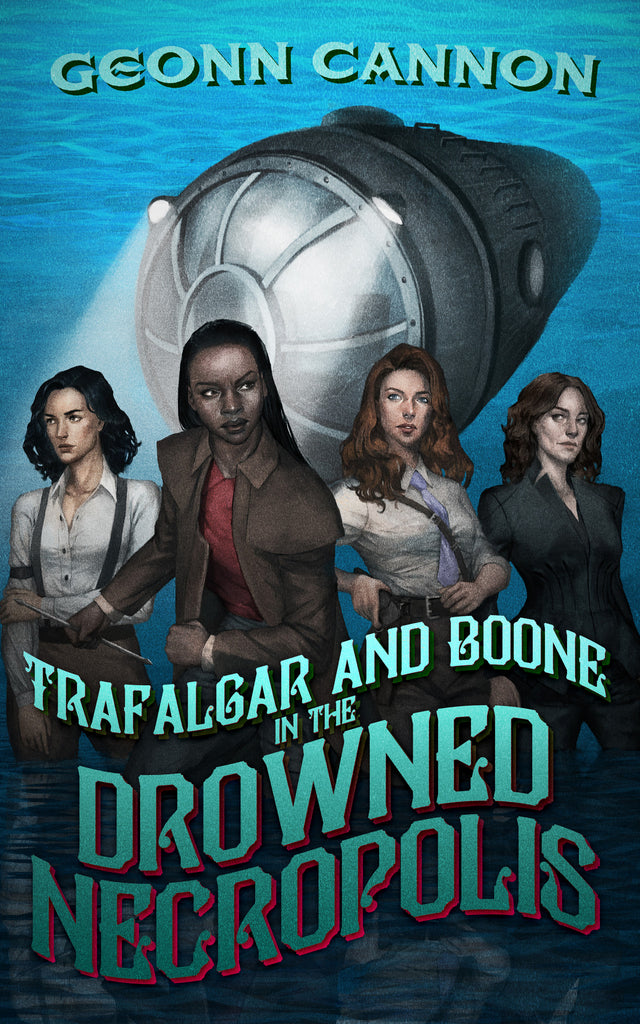 Trafalgar and Boone in the Drowned Necropolis (Trafalgar & Boone #2)
Author: Geonn Cannon
Release Date: Available Now


eBook ISBN: 978-1-944591-10-6
print ISBN: 978-1-944591-11-3
---
2nd Place, Historical Fiction, 2017 Rainbow Awards:
The detailed historical background merges well with the fantasy and magic in the book. The characters are all well drawn and interesting and the plot of the adventure, complete with the dangers, holds the reader... Very strong effort.
Dorothy Boone's attempt to help a friend leads her to an encounter with a deadly new rival.
Trafalgar and Boone have been working together for a year, taking small commissions in order to learn how to work together. When a friend and colleague is committed to an asylum following a disastrous mission in the Mediterranean, Dorothy takes it upon herself to uncover the truth. What she finds is that her friend was close to the discovery of a lifetime: the remnants of a prehistoric civilization who might have been wiped out by the Biblical Flood.
Trafalgar agrees to accompany her on an expedition to finish what her friend began, and soon they run afoul of a powerful enemy: Emmeline Potter, called Virago, is a treasure hunter who is also adept at magic and seeks riches to help fund a violent uprising. Dorothy and Trafalgar must race to defeat their unscrupulous opponent if they hope to preserve the site for future generations, but they soon discover Virago may be the least of their worries. The secrets of the past have ways of remaining hidden, and trying to uncover them may cost Dorothy her life.
"Romantic scenes are classy and erotic without descending into excessive detail. It is nice to see characters who are more diverse than the traditional white, male, heterosexual, wealthy Englishman, who was formerly a mainstay of these genre of novels."
- Jo Frankel at Goodreads
Buy here or at your favorite bookstore: Amazon | Amazon UK | Barnes & Noble | Kobo | Smashwords
 The next book in the series is Trafalgar & Boone and the Books of Breathing (#3).
---
Share this Product
---
More from this collection