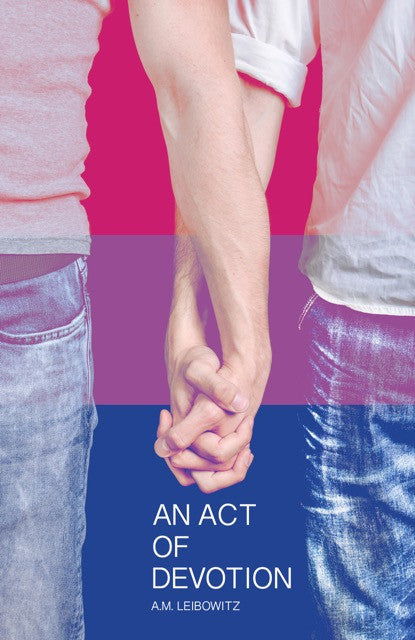 An Act of Devotion
Author: A. M. Leibowitz
Release Date: Available Now


eBook ISBN: 978-1-938108-86-0
print ISBN: 978-1-938108-86-0
---
"If you like a pretty steamy romance, college men, bisexual and transgender characters, a fast paced, character driven story, and of course some hot man-sex, you will like this." - Cat at MMGoodBookReviews
Companion novel to Memoir in the Making.
Adam Lansing has always relied on his charm to get by. Sure, he's starting over—new school, new graduate assistant position—but he knows he won't have any trouble working his magic on anyone he chooses.
Antonio "AJ" Mancuso is deep inside his own head. He's cool, calm, and confident. But despite all the friends around him, he often feels like he straddles two worlds. Is there anyone who could love him for everything that defines him—past and present?
From the first time they meet, Adam is determined to get gorgeous AJ to notice him. But just as the heat is cranking up between them, Adam spots AJ with another man. Adam strikes back through a fling with an ex. But when he discovers the truth behind AJ's behavior, he realizes that his magic won't clean up for him this time.
Buy here or at your favorite bookstore: Amazon | Amazon UK | Barnes & Noble | Kobo | Smashwords
Ask your public library to buy it!
---
Share this Product
---
More from this collection