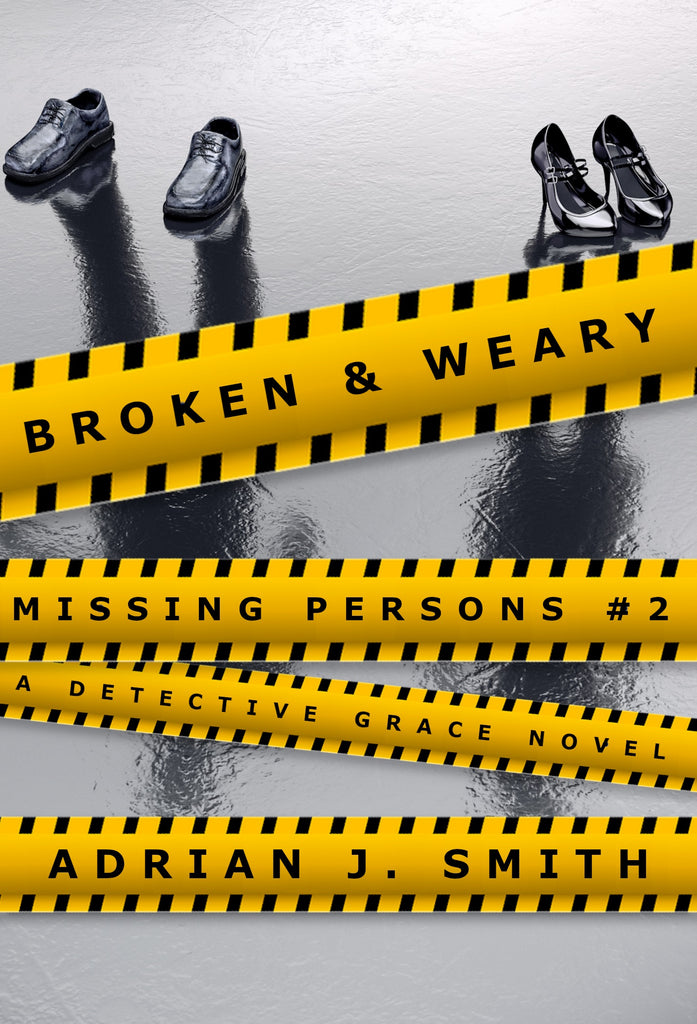 Broken & Weary (Missing Persons #2)
Author: Adrian J. Smith
Release Date: December 1, 2021


eBook ISBN: 978-1-952150-73-9
print ISBN: 978-1-952150-23-4
---
With two new cases in hand, Detective Grace Halling is determined to solve them before Christmas. A missing teenage foster kid Grace suspects is running from something bigger than anyone knows, and a missing middle-aged dad walked out of his front door without his shoes in the dead of winter.
Meanwhile, Amya's parents are in town for the holiday, Peter's home from seminary for the break, and a new kid crashes on Grace's couch after being kicked out of her house. Grace can barely keep up. Focused on happy endings, Grace can't help the feeling someone might break before she can save them.
Grace has never been so intent on righting wrongs.
---
Read For by Grace, the first Detective Grace Halling novel.
---
Read more about this book on Goodreads.
Buy at your favorite bookstore: Amazon | Amazon UK | Kobo | Smashwords | Barnes and Nobles
Ask your public library to buy it, or stream it on Scribd!
---
Share this Product
---
More from this collection