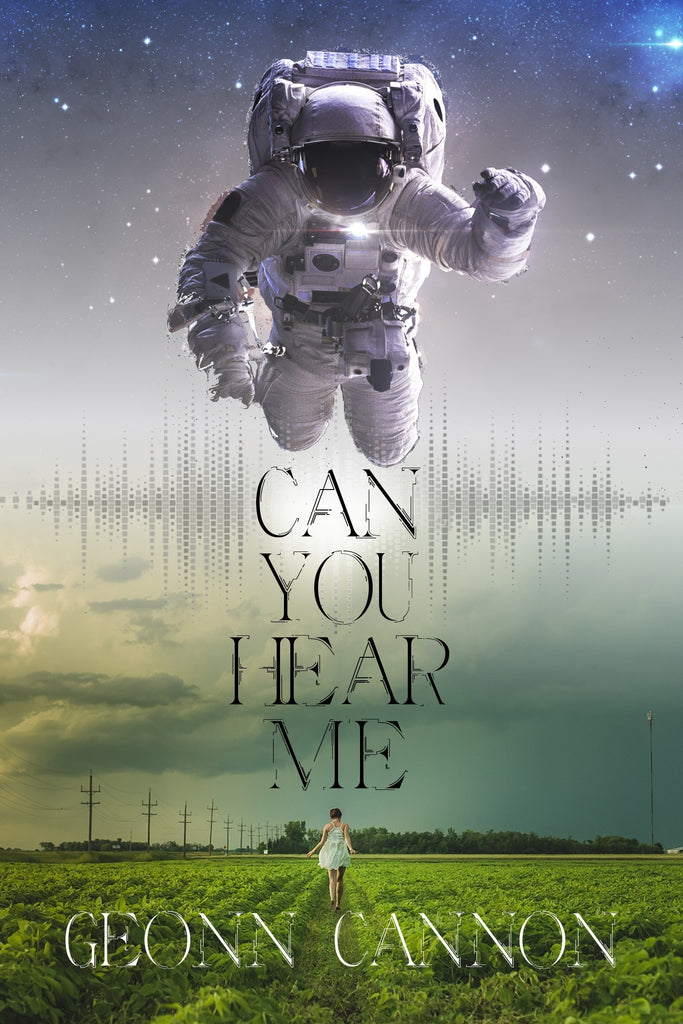 Can You Hear Me?
Author: Geonn Cannon
Release Date: Available Now


eBook ISBN: 978-1-944591-82-3
print ISBN: 978-1-944591-47-2
---
Cannon's prose is beautiful. This isn't the most plot-filled of his novels but highlights the splendour of everyday life that it's so easy to take for granted. It's there to remind us that love can sometimes happen, not at first sight, but through the captivation and enmeshment that comes from truly listening and being heard by someone out of reach. - Jo at Goodreads
Can You Hear Me by Geonn Cannon received Honorable Mention at the 2018-2019 Rainbow Awards.
Check out this new lesbian romance novel from award-winning author and television writer, Geonn Cannon:
For the next two years, Colonel Noa Laurie - the sole survivor of a disaster which destroyed the International Space Station - will be orbiting Earth in an experimental craft called ODIE. Her mission: to clear away the treacherous minefield of space junk that has accumulated around the planet and endangers future missions. Her only lifeline during this mission will be the radio connecting her to the command center and whoever happens to be assigned to the communications desk.
Or so she thinks.
Because tucked away and almost forgotten in an Indiana woodshop is an antique radio. Its owner, Jamie Faris, occasionally uses it for eavesdropping on the truckers passing by on the highway. One day in the third month of Noa's mission, Jamie uses the radio to vent her frustrations by screaming into the ether. She screams and rages and curses into the thick static knowing it won't matter because no one will hear, but she's wrong... someone is definitely listening.
And she's about to say hello.
Buy at your favorite retailer: Amazon | Amazon UK | Smashwords | Kobo | Barnes & Noble
Or ask your library to order it!
Love Geonn Cannon's work? Support him on Patreon!
---
Share this Product
---
More from this collection