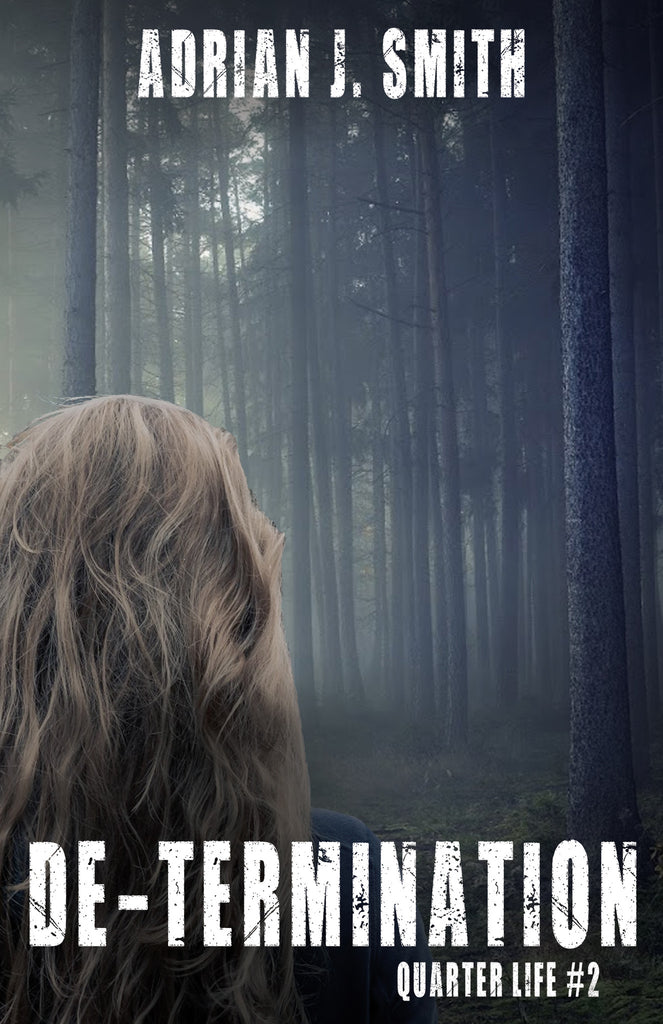 De-Termination (Quarter Life #2)
Author: Adrian J. Smith
Release Date: December 1, 2020


eBook ISBN: 978-1-944591-08-3
print ISBN: 978-1-944591-09-0
---
Faye's been Molly's lover and agent for her creature-hunting friends for a year, but she's still unsettled and unwilling to fully-explore her Tainted Side. She is sent on a mission and disappears in South America
Molly, a powerful witch, searches for Faye ruthlessly, leading to conflict with her team. Meanwhile, she's brought Amelia in to help, and Amelia has her sights on seducing Molly as things fall apart.
There may no longer be such a thing as home sweet home.
Trigger warning: Rape, torture
---
Read reviews at Goodreads.
Buy at your favorite bookstore: Amazon | Amazon UK | Smashwords | Kobo | Barnes & Noble
Ask your public library to order it or stream it at Scribd.
---
Share this Product
---
More from this collection