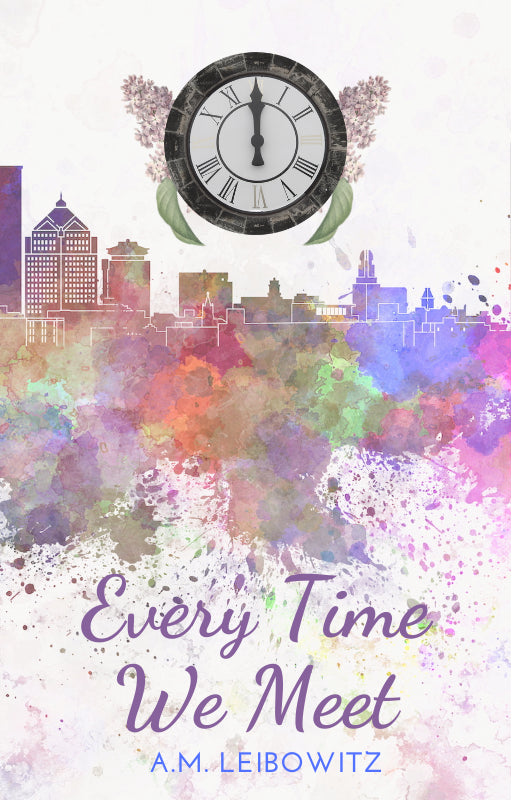 Every Time We Meet
Author: A. M. Leibowitz
Release Date: May 1, 2021


eBook ISBN: 978-1-952150-53-1
print ISBN: 978-1-952150-03-6
---
A. M. Leibowitz's first and highly-anticipated women-loving-women romance!
Heidi's life may be a complicated balancing act between work, her kids, and a messy relationship with her ex. But all that is about to change when she proposes to her long-time girlfriend at the top of the hill during the annual Lilac Festival. What could be more romantic?
When nothing about her day goes according to plan, and her proposal is rejected, Heidi is devastated. She confesses her one wish to a stranger on a park bench: to have the whole day over again. Little does she know, this will set her on an endless loop of reliving it, each time hoping for a different outcome.
As Heidi replays the events, she confronts her own poor choices and actions. Now she must figure out how to make things right if she hopes to break the cycle and find true love before time runs out.
---
Read more about this book on Goodreads.
Buy at your favorite bookstore: Amazon | Amazon UK | Kobo | Smashwords | Barnes and Nobles
Ask your public library to buy it, or stream it on Scribd!
---
Share this Product
---
More from this collection