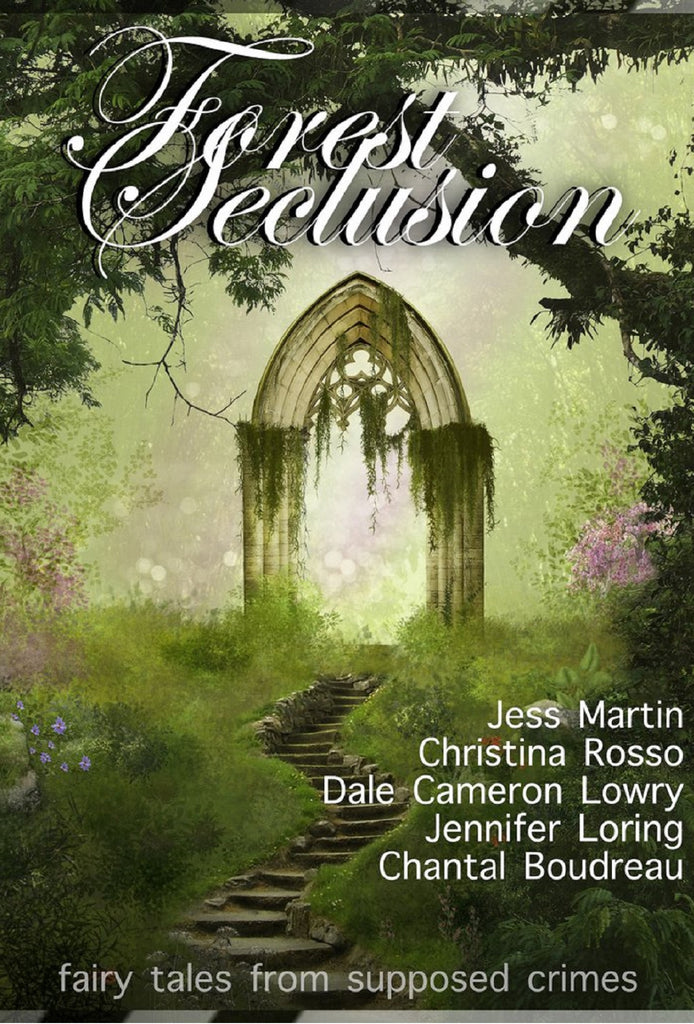 Forest Seclusion (a fairly tale anthology)
Author: Jess Martin, Christina Rosso, Dale Cameron Lowry, Jennifer Loring, and Chantal Boudreau
Release Date: Available Now


eBook ISBN: 978-1-944591-43-4
print ISBN: Not Available
---
These five fairy tales feature LGBTQ characters, many of whom begin life in castles, yet make their way into the wild forests for love, truth, and a sense of themselves. This free anthology takes the classics and makes them ours.
White Deer by Jess Martin - Curses, shape-shifting, and shrimp fairies: welcome to Jess's version of Madame d'Aulnoy's fairy tale where she gender-bends the cursed creation, takes liberty with the hero's tale, and finds a princess who isn't in a rush to get rescued.
Snow White by Christina Rosso - When Snow White's father brings home Nadene, her new step-mother, the princess has doubts about the girl's ability to be a queen and mother, but what Snow White never expects is to fall in love with her.
The Tree of Wisdom by Dale Cameron Lowry - A curse cast on Prince Florian makes love a dangerous enterprise. But when he meets animal whisperer Olvir, he falls willingly.
If Only You Were Someone Else by Jennifer Loring - A changeling is willing to risk everything to discover who and what s/he really is--especially when s/he falls for a human male.
Heaven Scent by Chantal Boudreau - A highly sensual retelling of Rapunzel from an insider's perspective.
Buy from your favorite bookstore! Amazon | Amazon UK | Kobo | Smashwords | Barnes & Noble
Ask your public library to buy it!
---
Share this Product
---
More from this collection