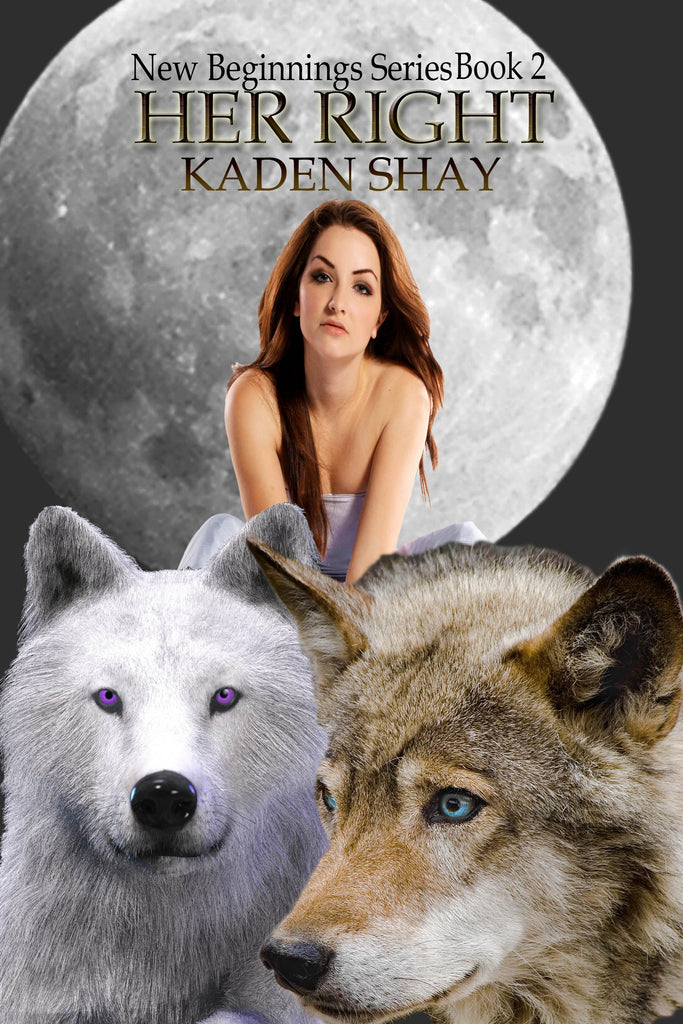 Her Right (New Beginnings #2)
Author: Kaden Shay
Release Date: February 2, 2022


eBook ISBN: 978-1-952150-62-3
print ISBN: 978-1-952150-12-8
---
Kyndle is leader of her pack and has her partner Frost at her side. Not everyone is happy with the new regime, but she has established peace and begins to think of the future. Then the Council arrives to challenge her legitimacy. The Council has more resources and more reach. Kyndle won't save her pack with just another physical fight. She must make tough decisions for her pack's survival, and her own. 
Sequel to Her Calling.
---
Read reviews at Goodreads.
Buy at your favorite bookstore: Amazon | Amazon UK | Smashwords | Kobo | Barnes and Noble
Or ask your public library to order it!
---
Share this Product
---
More from this collection