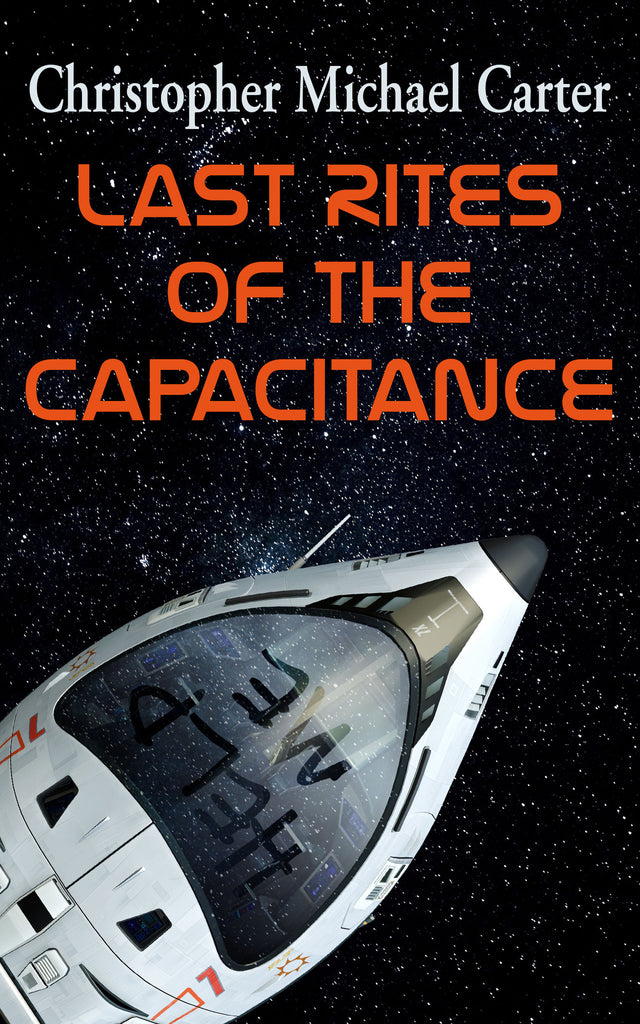 Last Rites of the Capacitance
Author: Christopher Michael Carter
Release Date: Available Now


eBook ISBN: 978-1-944591-97-7
print ISBN: 978-1-944591-34-2
---
"Blending drama, horror, and science into a truly riveting and original science fiction saga from first page to last." - Small Press Bookwatch
Read more reviews on GoodReads.
Dr. Angelique Puck headed into space for just another medical mission. She left her girlfriend and the controversy over Rabid Neural Stasis, the disease raging through Earth with no terrestrial cure, behind. She's focused only on science until horror overtakes the Capacitance, leaving her the only survivor.
Her brilliant mind and her bold space voyages have helped her cure some of the worst plagues on Earth, but now she's forced to learn new skills to save the ship, or slowly go mad trying.
Buy at your favorite bookstore: Amazon | Amazon UK | Smashwords | Kobo | Barnes & Noble
Ask your public library to buy it!
---
Share this Product
---
More from this collection