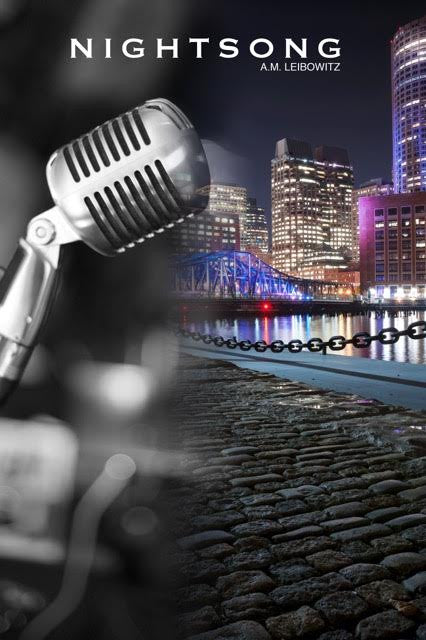 Nightsong (Notes from Boston #2)
Author: A. M. Leibowitz
Release Date: Available Now


eBook ISBN: 978-1-944591-24-3
print ISBN: 978-1-944591-25-0
---
"This isn't your typical M/M romance fare, and I was glad for it." - Sandra ... "There is nothing accidental in this novel. Every thread leads somewhere, and it all culminates in a grand crescendo." - Debbie McGowan
Nate Kingsley is a master at messing up. Out of jealousy, he outed his best friend in a public and embarrassing way. Now he's doing his best to make up for his crimes, but it's left him empty and frustrated, unfulfilled even by his career as an opera singer and creative director. He enters an unsatisfying relationship he keeps hidden from his closest friends. When that ends on a disappointing note, he seeks solace in his crush on one of the drag queens performing at his favorite club.
Izzy Kaplan is an EMT by day, a drag queen named TaTa Latke by night. He hasn't been in a relationship since his divorce from his wife, despite the best efforts of his mothers and his work partner. He avoids their suggestions in favor of attending the opera alone to see the gorgeous baritone who's caught his eye. He knows it's just a fantasy, but it's easier than starting over.
A charity performance to benefit a local youth shelter and clinic puts them in each other's lives in an unexpected way. They begin to emerge from their relationship disasters, slowly building trust. But unknown to themselves or each other, they are facing separate health crises that might be enough to send them both running the opposite way. It will take drawing on the love and strength of their friends and families to bring them back together again.
Notes from Boston is a series about four friends navigating the ups and downs of life, relationships, and their music careers in the historic city. Book Two follows Nate in the aftermath of Trevor Davidson's messy coming out as a bisexual Christian singer in Notes From Boston #1: Anthem.
Buy at your favorite bookstore: Amazon | Amazon UK | Smashwords | Kobo | Barnes & Noble
This new queer fiction A.M. Leibowitz features bisexual men and gay men struggling with identity, health, friendship, and romance. M/M fans should enjoy its expansive taken on LGBTQ identity.
---
Share this Product
---
More from this collection