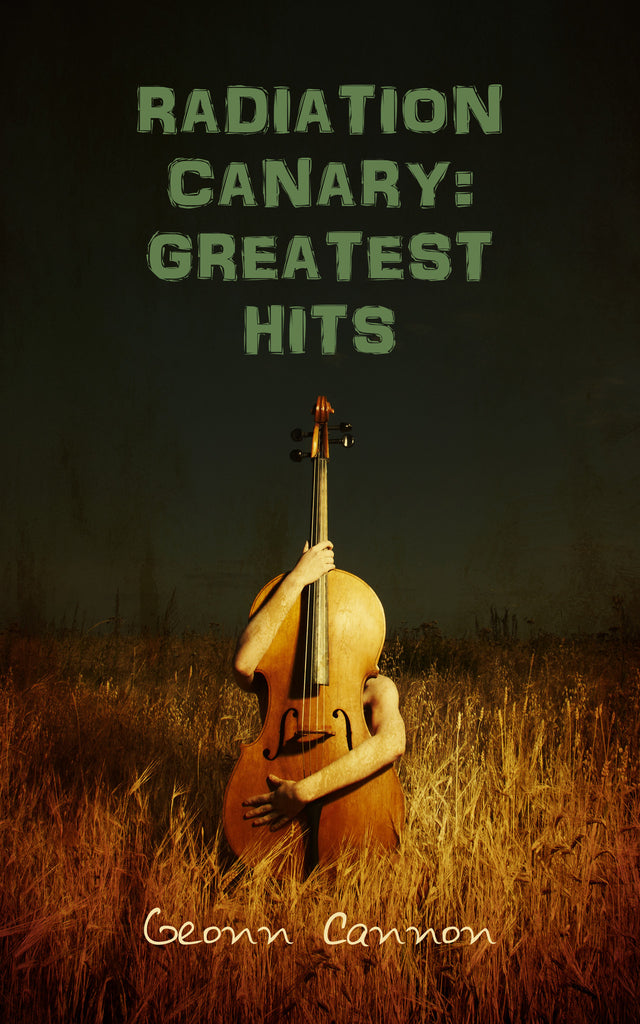 Radiation Canary: Greatest Hits
Author: Geonn Cannon
Release Date: Available Now


eBook ISBN: 978-1-944591-06-9
print ISBN: 978-1-944591-07-6
---
Two years ago, the Canaries scattered into the wind, eager to see what else the world held for them. Karen and Laura stayed in Seattle and started a family. Karen released a solo album to critical and commercial acclaim, but lately she's only been playing lullabies for their son. Lana moved to England to be with Catherine and fills her days by writing music for television programs while avoiding her girlfriend's celebrity-fueled parties. Nessa Grace, now going by the married name of Vanessa Weyland, is hiding in suburbia, eager to be a mommy rather than "that woman who used to be famous." And Codie, finally able to afford her dream of flying, takes to the air as often as possible. 
When one of Codie's flights ends with an emergency landing, she realizes that the band isn't exploring their options: they're wasting time. They found a place they belonged and a life they loved, and they put it on hold just in case there were greener pastures somewhere out there. She decides the time has come to get the band back together and sets out to bring her sisters back to the nest. With the support of their loved ones and the record label, the band reunites at a secluded studio last used by Dash Warren to record her final album. The band picks up where they left off without missing a step and begins work on a secret album that will be used to reintroduce them to the world. 
Now their career relies on if their fans, the public who made the band famous in the first place, are willing to accept their return. With one band member's relationship falling apart and another's endangered by jealousy, Radiation Canary may discover their greatest hits will be the kind that leave bruises.
---
Share this Product
---
More from this collection