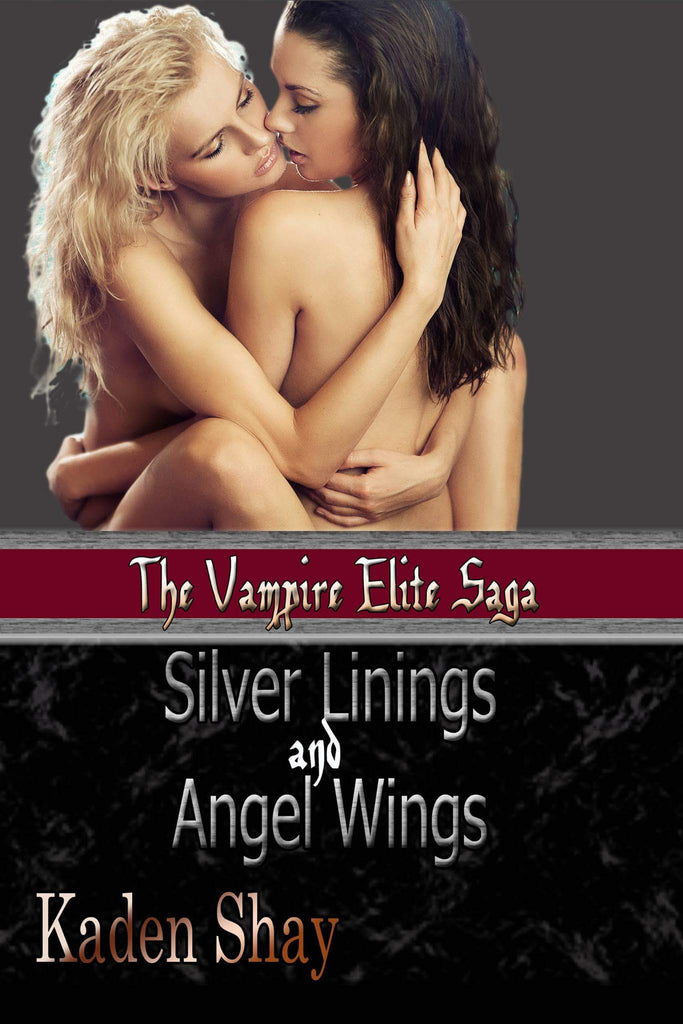 Silver Linings and Angel Wings
Author: Kaden Shay
Release Date: Available Now


eBook ISBN: 978-1-938108-12-9
print ISBN: 978-1-938108-13-6
---
In a world where Vampires reign and humans have two purposes, food or entertainment, can a human woman hope to become more than someone's next meal?

Enter the world of the Vampire Elite, a High Council of ruling Vampires who govern the world from their own blood-driven perspective. Silver, the daughter of their leader, Ayana and her Lycan mate Ianos is the world's first and only hybrid. She's also the future leader of the Council. With a chip on her shoulder which competes with the expanse of her mother's sizeable territory and a disdain for human life, she is frequently the cause of problems within their ranks.

When she finds herself sharing space with a human woman who isn't afraid of her, who challenges her at every turn, how will she react? Will her mounting confusion about her connection to the human tear apart her last strand of self-control? Most importantly, can a hybrid who has always hated humans ever learn to love one? All these questions send ripples through Silver's life when Angel enters the picture, turns her world upside down and makes her feel things she never thought possible.
Buy at your favorite store:  Amazon | Amazon UK | Barnes & Noble | Kobo | Smashwords
Ask your public library to buy it!
---
Share this Product
---
More from this collection