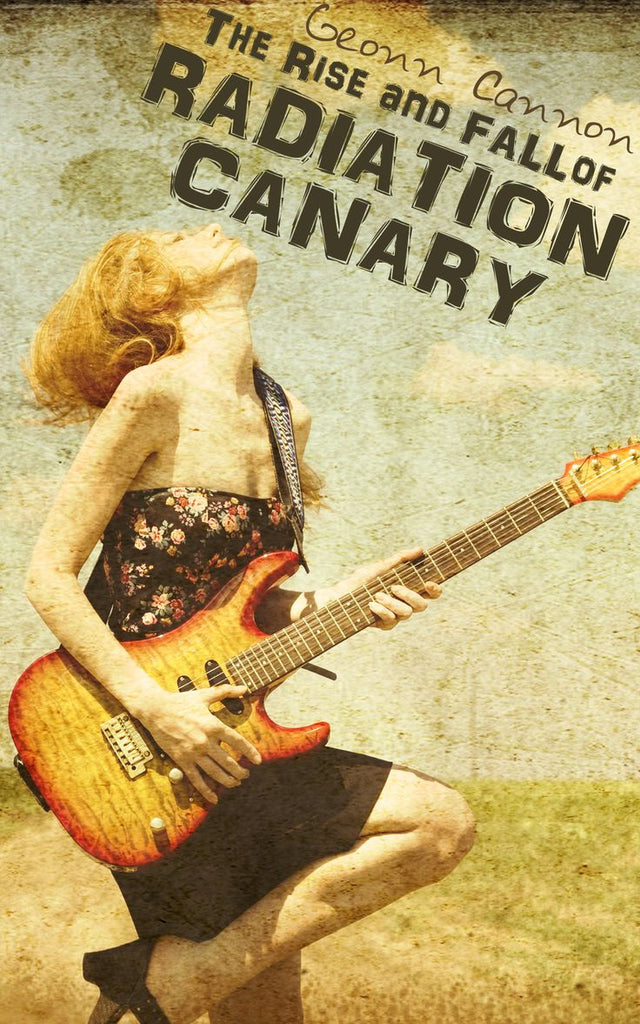 The Rise and Fall of Radiation Canary
Author: Geonn Cannon
Release Date: Available Now


eBook ISBN: 978-0-9828989-4-9
print ISBN: 978-0-9828989-2-5
---
Karen Everett isn't looking to join a band the day she loses her notebook of poetry. She plays the cello and is unsure about what she wants in life, but she's pretty sure it doesn't involve being a professional musician. But a crush on the band's beautiful lead singer Lana Kent, along with the desire to have her poetry shared with a larger audience, leads her to throw caution to the wind and play an audition that leads to her being invited to join the band at gigs.  
After a spur of the moment decision lands them a spot on national television, Karen and the band find themselves riding an unexpected wave of popularity. Soon they're touring the country, recording albums, making music videos, and trying to find time to have a personal life amid all the craziness. Aware that their surge in popularity is due to a fortuitous combination of popular trends and knowing they only have a few good years before their celebrity begins to wane, the ladies of Radiation Canary strive to make the most of their time in the spotlight before the public moves on.  
With one eye on the inevitable end of their fame even as their popularity hits its peak, the band learns that it's not how high you fly, it's how gracefully you fall.
The Rainbow Hub has graciously reviewed The Rise and Fall of Radition Canary here. Z writes, "The best kind of fiction, the most memorable, the sort that leaves a lasting impression, most often seems to fall in your lap when it's least expected. And it so often winds up being the exact thing you need to read at that precise point of your life."
Buy from your favorite bookstore! Amazon | Amazon UK | Kobo | Smashwords | Barnes & Noble
Ask your public library to buy it!
---
Share this Product
---
More from this collection