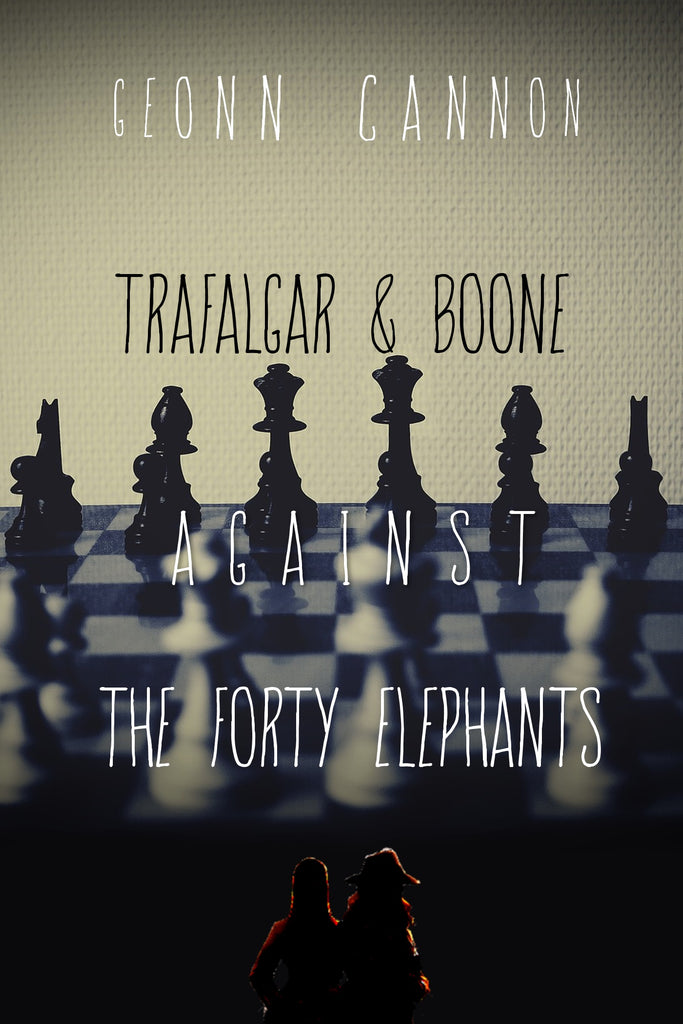 Trafalgar & Boone Against the Forty Elephants (Trafalgar & Boone #5)
Author: Geonn Cannon
Release Date: Available Now


eBook ISBN: 978-1-944591-75-5
print ISBN: 978-1-944591-55-7
---
Trafalgar and Boone have faced danger from all around the globe, but their greatest threat may be lurking very close to home.
A quiet period of rest and recuperation between adventures is interrupted by the arrival of two constables on the front steps of Dorothy Boone's townhouse. A woman was seen dumping a dead body outside a hospital near Threadneedle Street, and Dorothy matches the description given by witnesses. Dorothy manages to avoid arrest and takes it upon herself to investigate the crime, enlisting other members of the Mnemosyne Society to help. She quickly discovers the Forty Elephants, a gang of all-female thieves, has been revived by a woman named Maud Keaton and makes it her mission to bring them down.
But Maud Keaton is very aware of Lady Boone and Miss Trafalgar. She knows all about Dorothy's vault of mystical objects and will go to any lengths to gain access to it. Lines are quickly drawn in the sand, with the Elephants on one side and the Mnemosyne Society on the other. Faced with an enemy who is her match in both cunning and intellect, Dorothy quickly discovers that victory may be impossible, or come with a cost she's unwilling to pay.
Or ask your public library to order it!
---
Share this Product
---
More from this collection