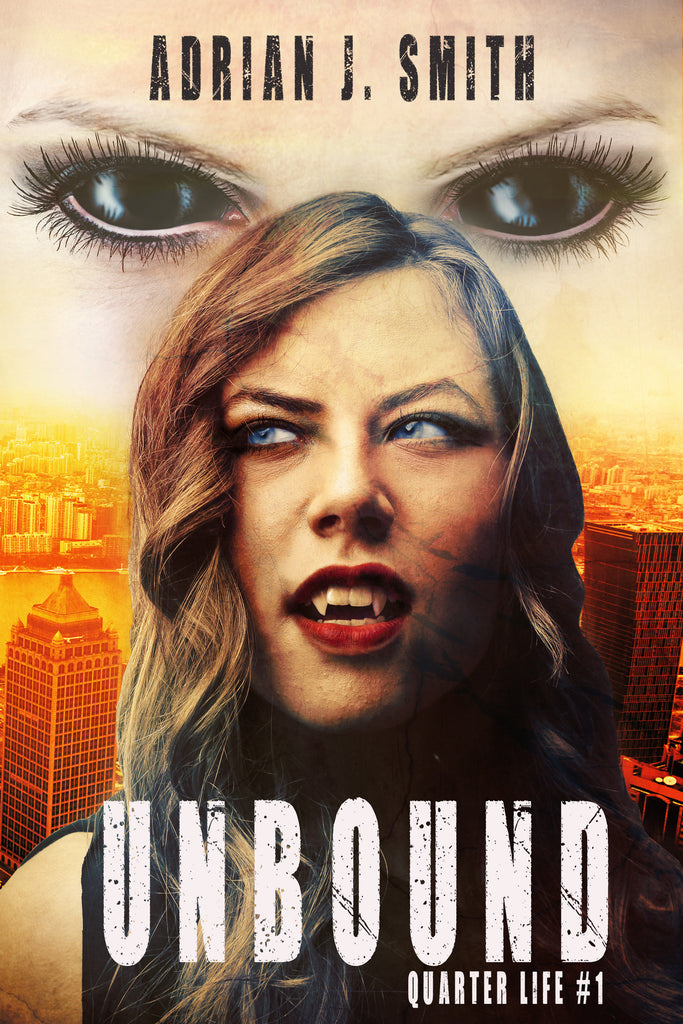 Unbound (Quarter Life #1)
Author: Adrian J. Smith
Release Date: Available Now


eBook ISBN: 978-1-938108-69-3
print ISBN: 978-1-938108-72-3
---
Manipulating a powerful witch isn't as easy as Faye hoped.
She infiltrates Molly the witch's mysterious house under the guise of needing help. And the guise of being harmless. Totally not a vampire at all. Unfortunately, Molly's secrets are difficult to discover. She's almost as good at hiding things as Faye herself.
Molly's staff are as weird as they are distrustful, but Faye begins to win Molly over. Then A mob boss discovers what Faye's after. Faye finds herself putting her life in Molly's hands.
---
 Read more at Goodreads.
Buy at your favorite bookstore: Amazon | Amazon UK | Kobo | Smashwords | Barnes & Noble
Ask your public library to buy it or stream it on Scribd.
---
Share this Product
---
More from this collection