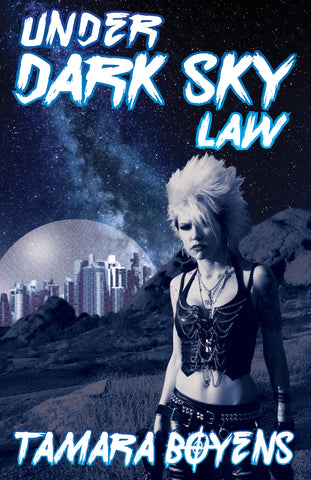 Under Dark Sky Law
Xero knows what she wants: absolute rule over Southern Arizona, a cure for the superbug that's killing her best friend, and a decent bar of soap. (Bisexual, Cyberpunk)
---
Eventually at Supposed Crimes, your premier lesbian, gay, GLBT, Christian, action, science fiction, western, strong women publisher, all eBooks fall to $2.99. Amazon and Smashwords both say the perfect price point for maximum volume x cost is $3.49, so maybe one day we'll change this whole page. But for now, the back catalog price for Supposed Crimes gay and lesbian titles is $2.99.
Two reasons – One, we want to make our books accessible for those just discovering us, especially for series, like Riley Parra: Season 1 (hello Tello Films fans!), which is actually $1.99, but I digress. There's also the first Claire Lance book by Geonn Cannon, Tilting at Windmills, and the first books by C. E. Case, Little Disquietude, Adrian J Smith, Forever Burn, and Lucy di Legge, Life in the District.
At present these are all lesbian fiction titles, though we hope to add gay, bisexual, and other GLBT and speculative titles too. It takes about two years for a book to go from opening price to back catalog.
We also have a Western for sample, Gunfire Echoes, by Geonn Cannon. And our second-most-bestselling-book-of-all-time, World on Fire, by Geonn Cannon. It has lady lesbian firefighters. That's all anyone needs to know. Well, that, and it's fantastic.
The second reason is, we hope readers will fall in love with our authors and want ALL of their books. It seems unethical to demand $8.99/book in bulk, so we are hoping volume makes up for dropping the prices (as Amazon and Smashwords encourage below). We want to make our books accessible to big fans too, not just new fans.
We have occasionally bought out other lesbian publishers' back catalogs to fill our own. It's low-cost, server-wise. Although it's still true that new releases sell better than any other books. Many of us come from the early days of the internet, where great works of art and fiction can come and go as websites and domains rise and fall. We want our home for our books to be ever-lasting. So here we are. At $2.99, these books are a steal.
---
---