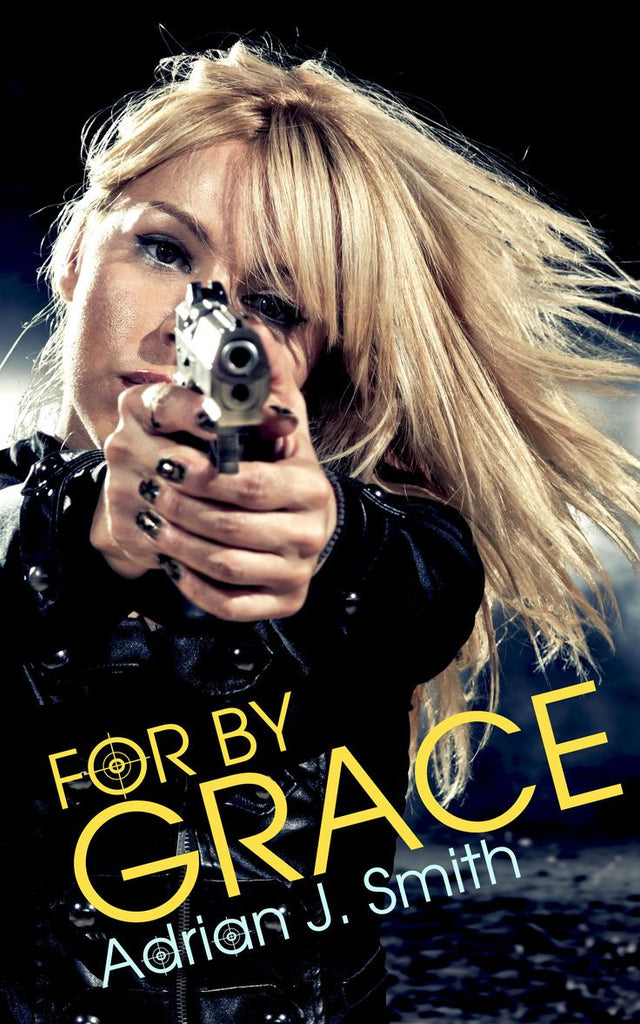 For by Grace (Spirit of Grace #1)
Author: Adrian J. Smith
Release Date: Available Now


eBook ISBN: 978-1-938108-44-0
print ISBN: 978-1-938108-83-9
---
If you just want to spend an afternoon losing track of everything else, this is the book to do it with. There's suspense, humor, and even a little hint of romance - A.M. Leibowitz
Being a Sheriff's Deputy is not all about saving lives and arresting criminals, and each day Grace wonders if she'll make it home.
While kids at the schools Deputy Grace Halling visits see her as the knight in blue-cotton armor, people involved in the cases she is dispatched to have a different opinion. She has every confidence in her ability to do her job and arrest criminals. She easily takes down a knife-wielding woman and a drunken combatant teenager without hesitation. Everyone—victim, suspect, or witness—has a story to tell or to lie about, and Grace is never perturbed by their tales.
That all changes when she looks down the barrel of a gun. She loses confidence in her ability as a deputy, she loses trust in herself and fellow officers, and she struggles to stay afloat as shift after shift passes. Grace cannot find her rhythm of being a deputy again. And when the Police Chaplain unexpectedly barges into her life, her personal and professional lives are flipped upside down. Grace struggles to find her even ground, worrying that the next time she stares a murderer in the face will be the last.
Read more about this award-winning lesbian fiction at Goodreads.
2014 Rainbow Awards Honorable Mention
Buy from your favorite bookstore! Amazon | Amazon UK | Kobo | Smashwords | Barnes & Noble
Ask your public library to buy it!
Read all the books in Adrian J Smith's "Spirit of Grace" series:
And continue Grace's journey in "Missing Persons"
---
Share this Product
---
More from this collection