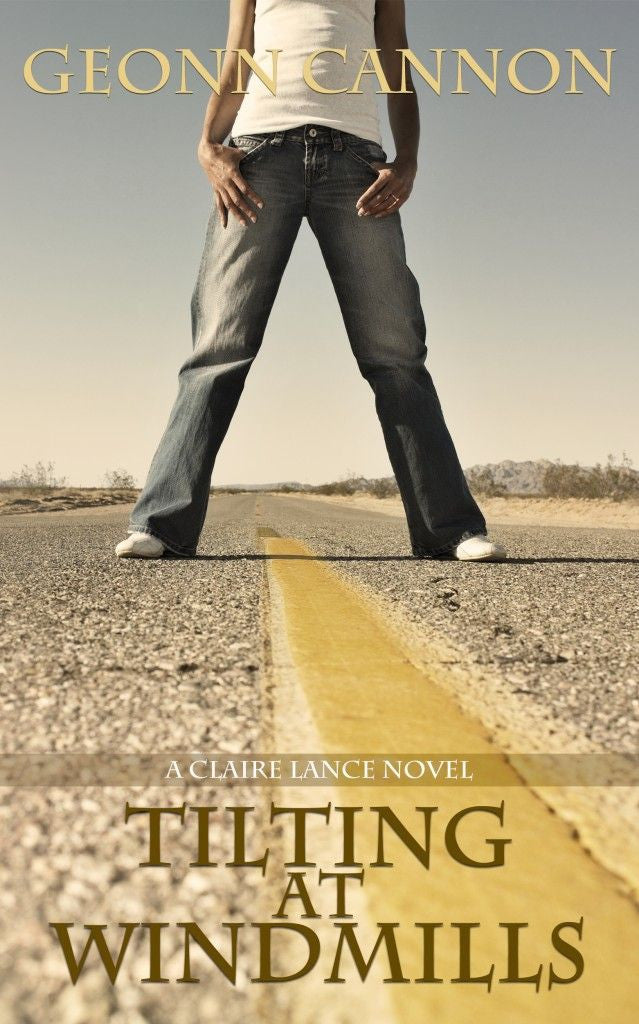 Tilting at Windmills (Claire Lance #1)
Author: Geonn Cannon
Release Date: Available Now


eBook ISBN: 978-1-938108-22-8
---
If you are in the mood for a suspense filled action packed book that is sexually charged with strong female characters, and a captivating story, this one is worth it. - JL Good
Claire Lance is on the run.
For the past year, she has kept on the move, keeping her head down, keeping out of trouble. Until she reaches a tiny town in Texas and trouble finally corners her. Forced to take action to save another woman's life, she suddenly finds herself over her head.
Blood on her hands, forced to go on the run with the woman she was protecting or end up in prison, Lance finds herself forced to revisit the life she thought she had left behind and reopen painful old wounds.
Read more about this award-winning lesbian book series on Goodreads.
2010 Rainbow Award Runner-Up: Best Lesbian Contemporary
2011 Golden Crown Literary Society Finalist: Mystery/Thriller
Buy at your favorite retailer: Amazon | Amazon UK | Smashwords | Barnes & Noble | Kobo
Ask your public library to buy it!
Read the entire Claire Lance series from Geonn Cannon:
---
Share this Product
---
More from this collection