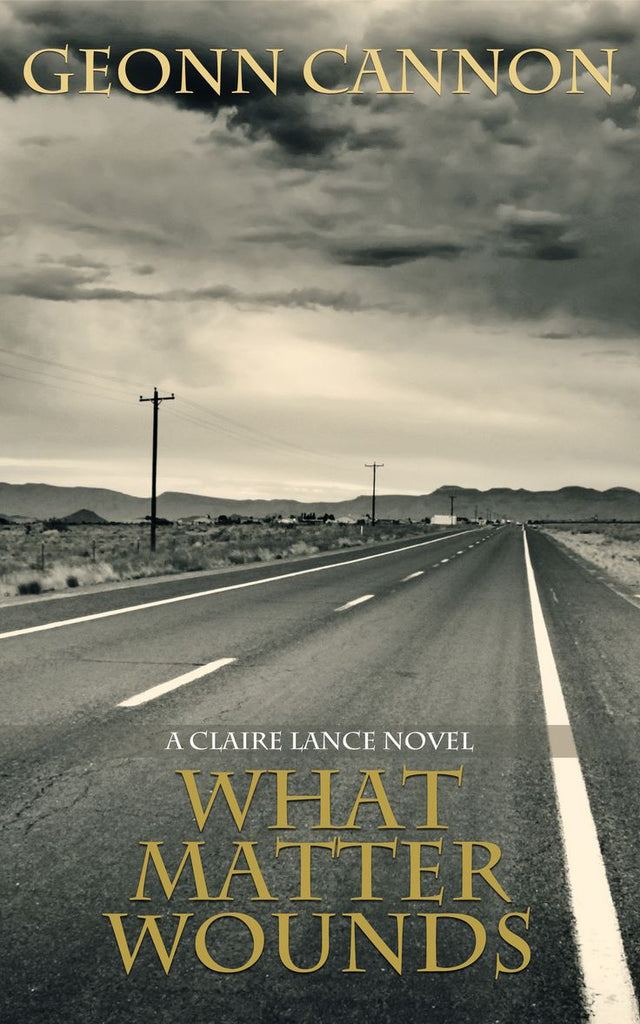 What Matter Wounds (Claire Lance #5)
Author: Geonn Cannon
Release Date: Available Now


eBook ISBN: 978-1-938108-26-6
---
Read more about this award-winning lesbian fiction on Goodreads.
Claire Lance's road is coming to an end…
Lance and Jodie take to the road together, wandering through the southwest with no particular destination in mind. In the middle of the Nevada desert, they stumble across something neither of them can ignore and walk into the middle of a local sheriff's private kingdom. Offended by the abuse of power the cops display, Lance takes it upon herself to take the sheriff out of power no matter what the cost.
Meanwhile, unlikely forces from Lance's past align, shedding new light on Elaine's murder and Lance's alibi. FBI Agent Faye Mallory takes it upon herself to tie everything together and, she hopes, put an end to Lance's running for good. But with Lance facing one of her most brutal enemies to date, her luck may already be running out. 
Buy at your favorite lesbian fiction retailer: Amazon | Amazon UK | Smashwords | Barnes & Noble | Kobo
Ask your public library to buy it!
2014 Rainbow Award First Runner Up - Best Lesbian Contemporary Fiction  
Read the entire Claire Lance series from Geonn Cannon:
---
Share this Product
---
More from this collection