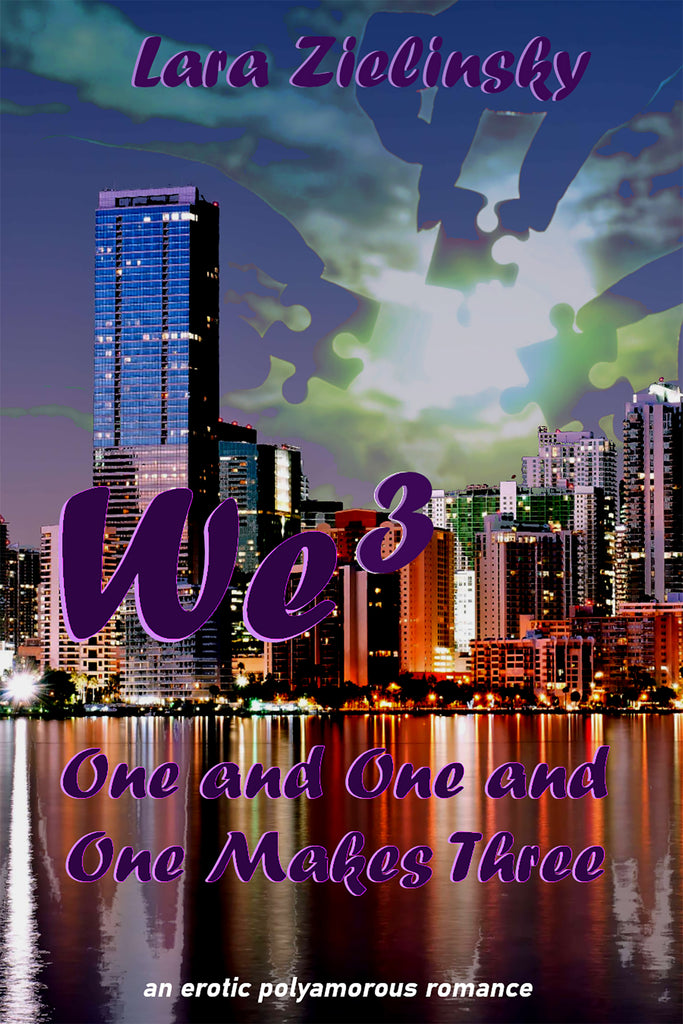 We Three: One and One and One Makes Three
Author: Lara Zielinsky
Release Date: Available Now


eBook ISBN: 978-1-944591-72-4
print ISBN: 978-1-944591-58-8
---
"Lara really did an awesome job with this book. I am bi and poly so this book really touched home especially right now in my life. The relationship that grows between the three of them is so awesome and the sex bow chica bow wow..." - Tattered Book Blog
2019 Bisexual Book Awards Finalist

Eric and Elena Tanner have been enjoying their lifestyle membership at the Club Caliente for years. Swinging fulfills their desire to meet new people and engage in group sex.
When the new bartender, Jess, flirts with them and agrees to play in a threesome, Eric and Elena make plans for a single night of pleasure. All three are satisfied, so Jess is invited to come again. And again.
For months Elena, Jess, and Eric meet up for lots of sex, and dinners. There are casual nights in Netflix and chilling. It's heady, addictive and no one wants it to end.
However, they all know that's the deal in the lifestyle. Swingers move out of each other's lives all the time. Complication is the enemy. So what happens when they start to fall in love?
Order at your favorite bookstore: Amazon | Amazon UK | Smashwords | Kobo | Barnes & Noble
Or request it through your public library!
Read more about this book on Goodreads.
---
Share this Product
---
More from this collection