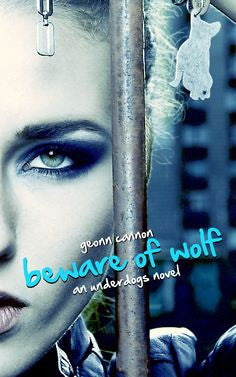 Beware of Wolf (Underdogs #2)
Author: Geonn Cannon
Release Date: Available Now


eBook ISBN: 978-1-938108-34-1
---
"This is probably my favorite of the series." - Amber for Inked Rainbow Reads 
Read more reviews on Goodreads.
Everyone in Seattle knows the name Melody Louise Scott. The little blonde girl with a mischievous grin disappeared three days ago, and every night since her photo has appeared on the news with pleas for any information that leads to her being found safe. Not everyone knows the name Jenna Morris who was just reported missing. The only difference between the two girls is that Melody is white and Jenna is black.
Fearing the worst and knowing the police won't give her daughter priority, Jenna's mother hires Ari so she'll know that finding her daughter is the top priority for at least one person. Ari agrees to take the case, putting her at odds with a Detective Lorne, whom she first encountered during the Gavin debacle. Lorne has grown suspicious of what happened that night and uses the opportunity of working together to try and figure out what secrets Ari is hiding.
Meanwhile Ari becomes friends with a British canidae Millicent "Milo" Duncan, another wolf whose intentions may not be as pure as they first appear. With Ari distracted by the case and keeping Detective Lorne at arms' length, Dale becomes more suspicious of the new arrival's true motives for being in Seattle.
Buy at your favorite retailer: Amazon | Amazon UK | Barnes & Noble | Kobo | Smashwords
Ask your public library to buy it!
---
Share this Product
---
More from this collection