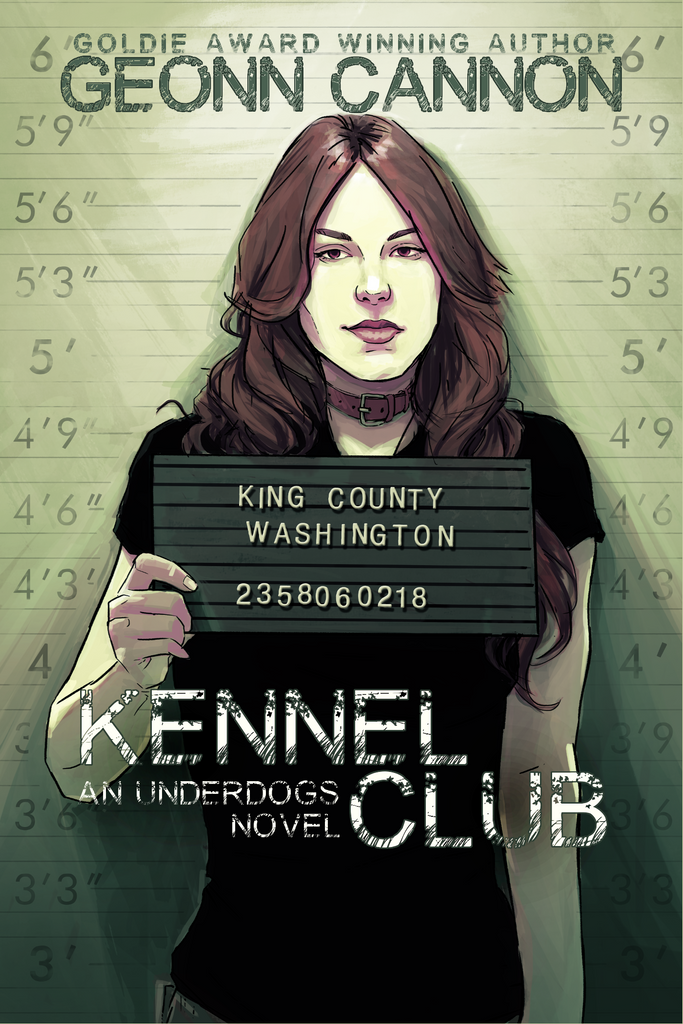 Kennel Club (Underdogs #7)
Author: Geonn Cannon
Release Date: Available Now


eBook ISBN: 978-1-944591-79-3
print ISBN: 978-1-944591-50-2
---
One of the things I enjoy about Ari and Dale is that they were friends long before they were lovers. To me it lends solidity and substance that you sometimes don't see with romantic partners. Dale is the love of Ari's life, and Ari is Dale's puppy. No matter what they face, they do it together and don't give up on each other. - K'Aten
Read more about this title on Goodreads.
Kennel Club by Geonn Cannon has received an Honorable Mention at the 2018-2019 Rainbow Awards.
The wolf has been caged.
Ariadne Willow has been framed for murder. Upon her arrival at the police station, she's given a choice: accept GG&M's offer in exchange for her freedom, or risk going up against GG&M in court. Ari refuses and is sent to prison to await trial. Dale teams up with Ari's mom and, along with Milo Duncan's British pack, begins looking for ways to either prove Ari's innocence or take down Cecily Parrish once and for all.
Time is not on their side. In addition to the usual dangers of prison, Ari only has four weeks before the wolf forces her to transform, exposing her as a canidae. 
With the clock ticking on her secret and a seemingly all-powerful enemy who holds all the cards, the odds against Ari and Dale have never been higher. This time, if they can't find a way to turn the tables, the underdogs might be out of the game for good.
(Cover art by Natasha Alterici)
Buy at your favorite bookstore: Amazon | Amazon UK | Smashwords | Kobo | Barnes & Noble
Love Geonn Cannon's work? Support him on Patreon and get exclusive stories!
---
Share this Product
---
More from this collection