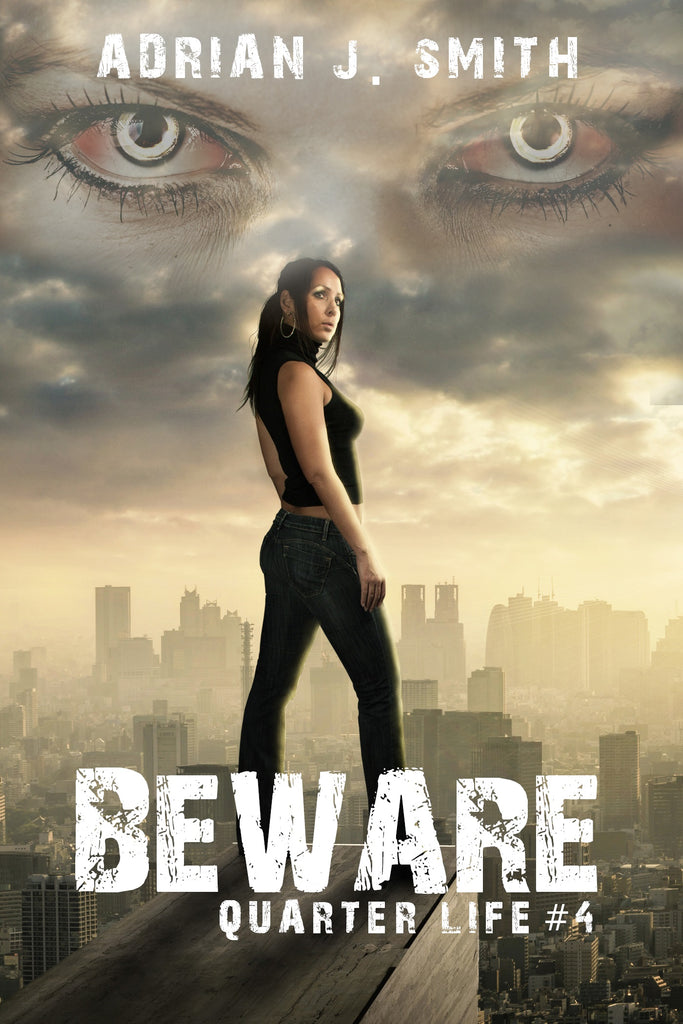 Beware (Quarter Life #4)
Author: Adrian J. Smith
Release Date: October 1, 2022


eBook ISBN: 978-1-952150-85-2
print ISBN: 978-1-952150-35-7
---
Faye gets in trouble…again.
Unable to keep herself from feeding her addiction, Faye tries a brand new drug that's on the streets. She discovers rather quickly that even with her vampiric DNA, it affects her drastically. 
As the city comes under fire with new problems arising daily, Molly and her crew need to figure out the cause. With Faye taking a deep dive into her addiction, Malek sniffing around the house still, Molly must rely on what she's known best over the years. Her gut instinct. She has to uncover the truth of what's going on. Teaming up with Faye for a very special project, they go to work on pulling a secret from Malek while they put out fires in town.
Will Molly's team be able to save more lives than they lose?
---
Buy at your favorite bookstore: Amazon | Amazon UK | Smashwords | Kobo | Barnes and Noble
Or ask your public library to order it!
---
Share this Product
---
More from this collection