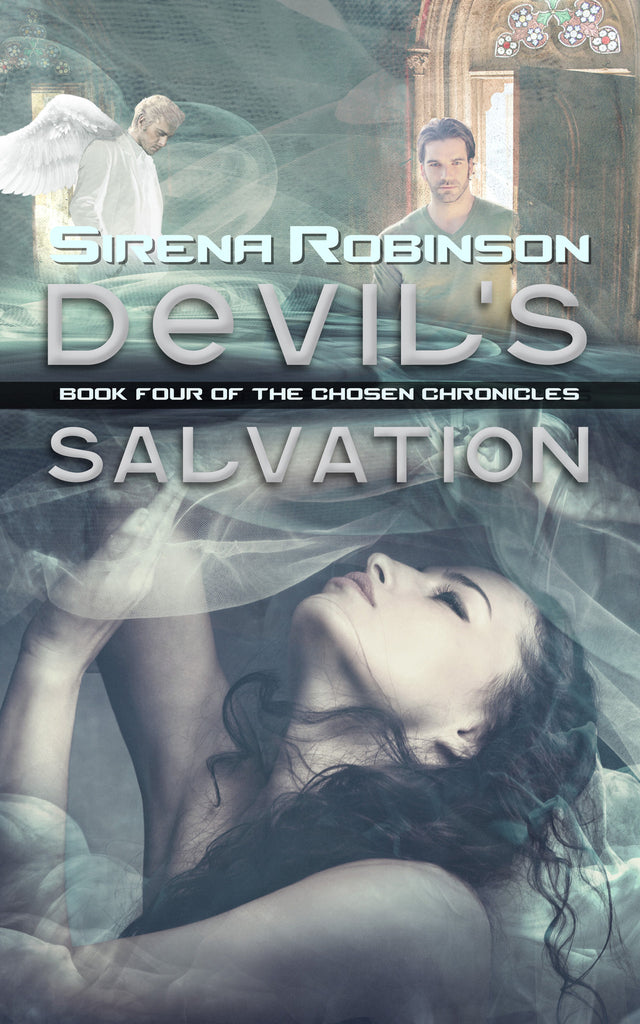 Devil's Salvation (The Chosen Chronicles #4)
Author: Sirena Robinson
Release Date: Available Now


eBook ISBN: 978-1-938108-62-4
print ISBN: 978-1-938108-63-1
---
Stop the flow of demons onto Earth. Seal the gate. Re-chain Lucifer to Hell.
After successfully completing the first two tasks in their quest to stop the Apocalypse, the six turn to the third and final task. In order to gather the power to defeat Lucifer himself, they must first capture all of the original Fallen Archangels and carve the roots of their wings from their backs.
Unfortunately, despite being human, Alaria is not excluded from that fate, and must subject herself to having her root wings ripped from her spine. In addition to dealing with the fate of humanity, Alaria is also struggling to come to terms with her own reality. A child she hadn't planned for growing inside her and her betrayal at what Gabriel did still burning bright, she struggles to make sense of her reality and focus on the primary mission: stopping Lucifer. Even as she grapples with betrayal and duty, her burgeoning relationship with Braxton continues to deepen and grow, leading to even more conflict with Gabriel.
As the six barrel toward calling Lucifer from Hell to re-chain him, they struggle to maintain objectivity in the face of burgeoning hope that they will succeed and escape their Heaven-imposed fates once and for all. When the final face-off comes and the six prepare to battle with Lucifer, they enter the fight with no assurances that they will succeed...or survive.
Buy from your favorite bookstore! Amazon | Amazon UK | Kobo | Smashwords | Barnes & Noble
Ask your public library to buy it!
---
Share this Product
---
More from this collection