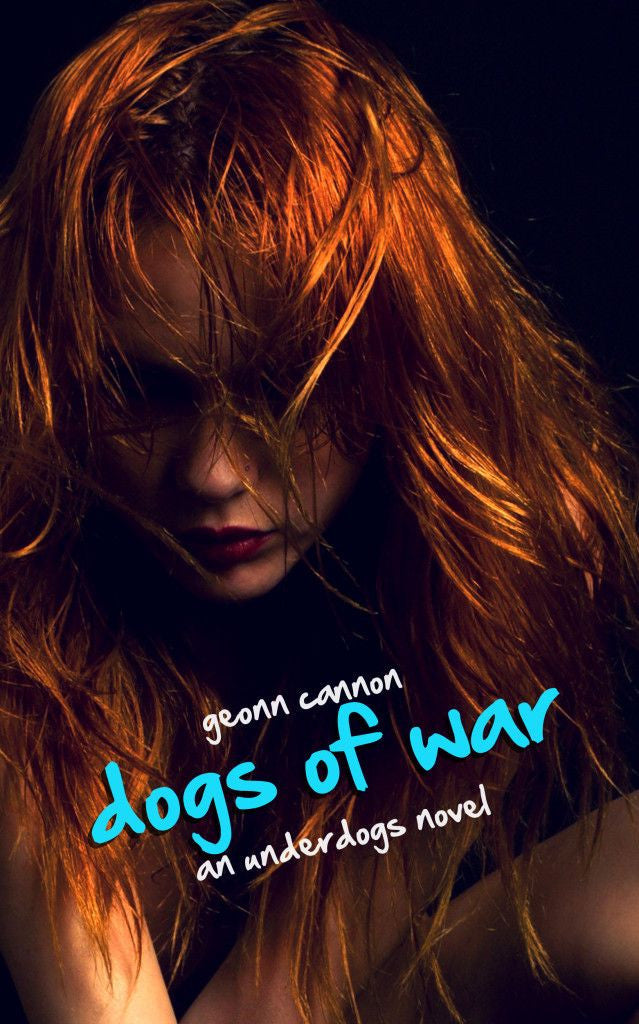 Dogs of War (Underdogs #3)
Author: Geonn Cannon
Release Date: Available Now


eBook ISBN: 978-1-938108-35-8
print ISBN: 978-1-94459-193-9
---
2014 Rainbow Award Winner! Best Lesbian Sci-Fi / Futuristic & Fantasy   Read the trailer!
Seattle is under siege. An ancient ceremony known as "wolf manoth," in which human hunters kill as many canidae as possible, has been revived.
 The hunters have arrived in force, focusing on the Pacific Northwest due to its high wolf population. Ariadne Willow, alerted to the danger by her mother, goes undercover with a group of hunters in an effort to minimize the damage. Unfortunately the hunters have a new weapon, a drug that brings out the feral side of any canidae exposed to it.
With her safety and sanity both at risk, Ari is forced to trust a friend turned enemy in order to stay alive.   Meanwhile, Dale is cut off from her friend and partner and faces the wrath of drugged canidaeand hunters who are eager to make an example of a human who has been consorting with a wolf. Chased through the city and forced to take refuge wherever she can get it, Dale receives help from unexpected corners.  
Separated by circumstance and under attack from threats both human and wolf, Ari and Dale must do everything in their power to keep the body count down while also staying alive long enough to find each other again.
From the Rainbow Awards: Dogs of war surprised me out of the gate with an on topic prologue that didn't give away the bad guys or serve as a poorly written chapter one. All of the characters had their own arcs to move through and even the minor angst between the main characters was nicely understated. I'm a fan of shifter stories and this is an excellent entry to the genre.   From Rainbow Hub: This is reality, and this every day people. This is familiar in a very chilling way, and is an unflinching mirror calling for self-examination. 
Love Geonn Cannon's work? Support him on Patreon!
Buy from your favorite bookstore! Amazon | Amazon UK | Kobo | Smashwords | Barnes & Noble
Ask your public library to buy it!
---
Share this Product
---
More from this collection