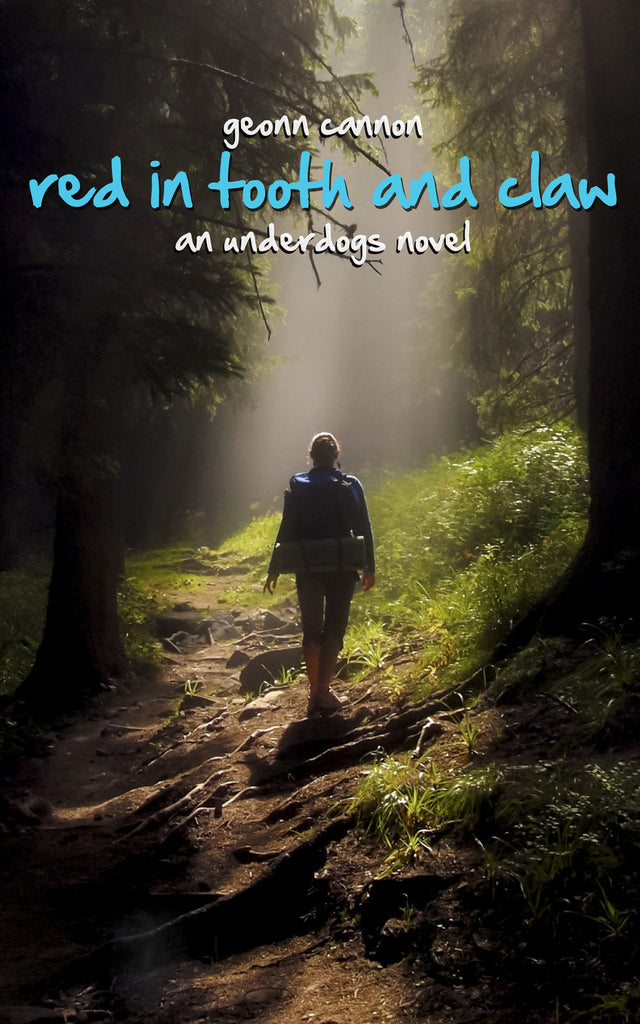 Red in Tooth and Claw (Underdogs #4)
Author: Geonn Cannon
Release Date: Available Now


eBook ISBN: 978-1-938108-77-8
---
See reviews of this award-winning lesbian book on Goodreads.
Canidae private investigator Ariadne Willow and her girlfriend Dale have had a hectic couple of years, dealing with murderous clients while attempting to stop an all-out war between hunters and wolves. After stopping the onset of wolf manoth, Ari decides it's well past time that she and Dale take a vacation. Two weeks of rest and relaxation at the cabin where their relationship went from business to romance sounds like exactly what the doctor ordered. Dale hopes the opportunity to slow down will ease some of the pain Ari has been suffering from her transformations.
Their plans are thrown for a loop when Ari goes for a run and stumbles over the body of a dead girl hidden deep in the woods near the cabin. When she returns with the police the body has vanished and the scene hastily cleaned up. The police don't see any evidence to confirm Ari's claims but her enhanced canidae senses confirm the body was there and has vanished. With the police refuse to investigate based only on her word, Ari and Dale begin digging for the truth and quickly learn that the and there are some secrets people will go to any lengths to keep buried.
Buy this lesbian fiction at your favorite retailer: Amazon | Amazon UK | Smashwords | Barnes & Noble | Kobo
Rainbow Awards 2015 Winner for Lesbian Paranormal Romance (The Cate Culpepper Award for Best Lesbian Paranormal Romance)
---
Share this Product
---
More from this collection