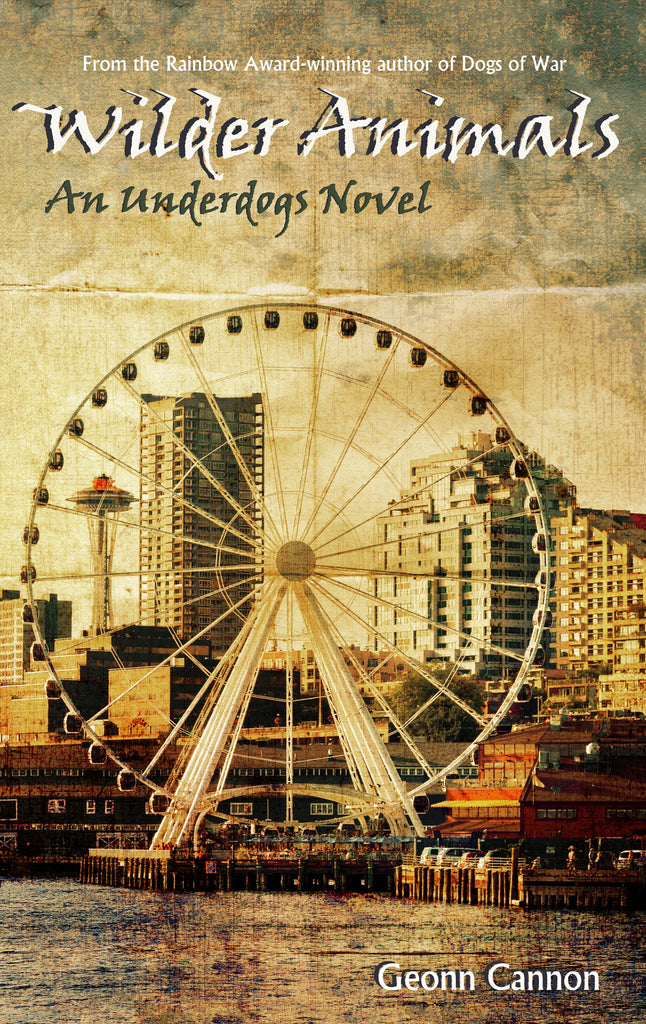 Wilder Animals
Author: Geonn Cannon
Release Date: Available Now


eBook ISBN: 978-1-944591-02-1
---
The pain that has always accompanied Ari's transformation into the wolf has finally been diminished, and she's going to need every bit of her newfound freedom if she wants to survive her next case.
Ari doesn't think much about getting a drunken late-night call from Clark Wilcox, a rival private investigator. She assumes he's drunk and randomly dialed her number until the following morning, when Detective Macallan reveals he committed suicide immediately after hanging up. The death is clearly self-inflicted so the police are willing to close the case and move on. Ari, however, knows there has to be more to the story. If nothing else, she wants to know why he chose her to be his final conversation. She begins investigating the man's life leading up to the fateful moment and quickly discovers he was using his agency to gather blackmail material on his clients. She knows that somewhere in his cache of damning material is someone who didn't take kindly to being threatened. She just has to find out who it is without being caught in the same web that eventually led to Wilcox killing himself.
Meanwhile Dale, while overjoyed by Ari's newfound pain-free changes, realizes that Ari seems to need her less. No late night calls to rescue her after a run, no massages to help her aching back and shoulders. Despite reassurances from Ari that everything is fine, Dale can't help but think about the fact Ari is now a full-fledged canidae... and no modern canidae has ever had a lasting relationship with a human.
PRAISE FOR THE UNDERDOGS SERIES:
"...one of the most original werewolf stories I've ever encountered," - Amazon review, Beware of Wolf
"I'm a fan of shifter stories and this is an excellent entry to the genre." - Elisa (Rainbow Awards), Dogs of War
"Although the main characters are a lesbian couple, this is NOT a lesbian romance, but rather a lesbian action novel with a committed couple at its center. He writes lesbian sex better than some women I know." - Amazon review, Dogs of War
"This series never ceases to amaze me with the ease I am drawn into each book and there is always something new and captivating happening!" - Inked Rainbow Reads, Red In Tooth and Claw
"Its been a long time since I have been able to read a real romance/action book that was not based only on the same old story about the brooding butch that meet the perfect femme and how they faced adversity in 80% of the book and finally got together in the final chapter." - Amazon review, Underdogs: The Novel
Buy at your favorite bookstore: Amazon | Amazon UK | Barnes & Noble | Kobo | Smashwords
Ask your public library to buy it!
---
Share this Product
---
More from this collection