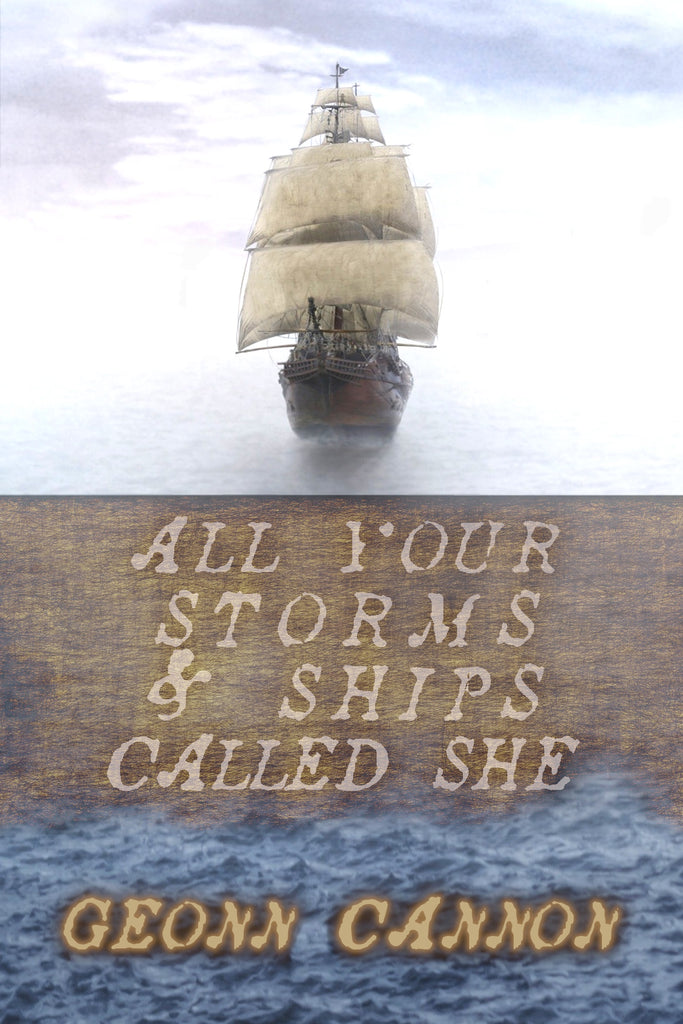 All Your Storms and Ships Called She
Author: Geonn Cannon
Release Date: September 1, 2022


eBook ISBN: 978-1-952150-83-8
print ISBN: 978-1-952150-33-3
---
Welcome aboard the pirate ship Banshee.
Cariad Baillie has a lead on a story that could finally make her a proper journalist. She just needs a ship to take her to a set of mysterious coordinates where a lucrative job awaits the right crew. She finds passage with Captain Clio Landau, a steely widow with no memory of the first thirty years of her life.
Once they're underway, Cariad finds herself surrounded by rough women and outlaws the likes of which she's never seen. The daughter of a rich family who gave up her inheritance to be a doctor. A seductive Spanish cook who makes Cariad think of things she's always tried very hard to ignore. A stoic Greek woman who allegedly hasn't set foot on land for decades. A Persian first mate who has her captain's back no matter what, and an Indian gunner who would fight the entire world to protect her crew.
Cariad sets sail with these ferocious outlaws to find the answers she seeks, and some answers she didn't even know she was looking for.
---
Read reviews on Goodreads.
Buy at your favorite bookstore: Amazon | Amazon UK | Smashwords | Kobo | Barnes and Noble
Or ask your public library to order it!
---
Share this Product
---
More from this collection