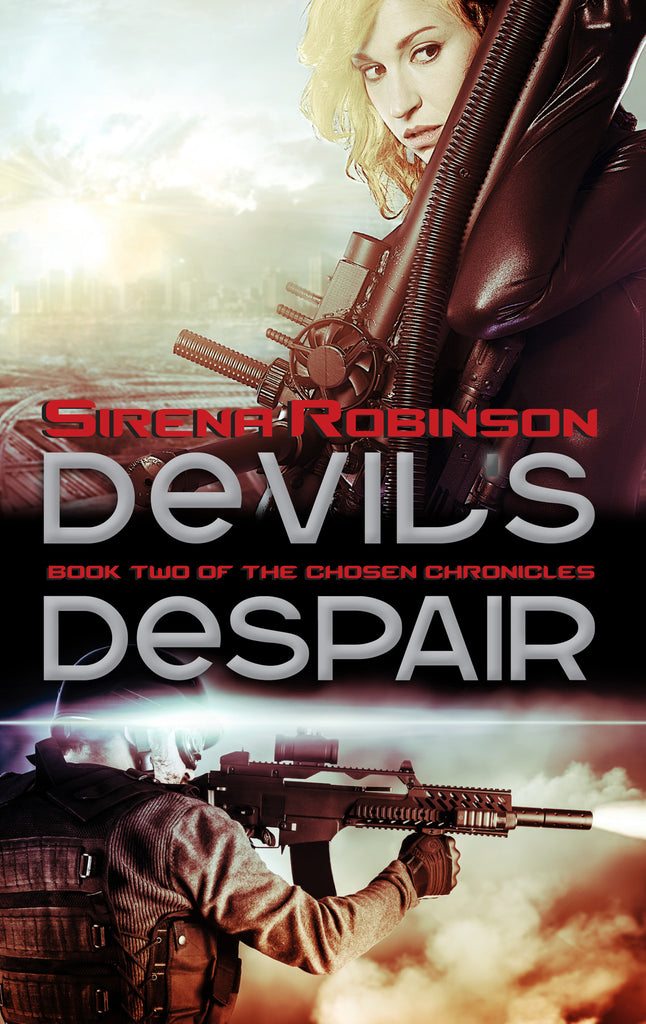 Devil's Despair (Chosen Chronicles #2)
Author: Sirena Robinson
Release Date: Available Now


eBook ISBN: 978-1-938108-59-4
print ISBN: 978-1-938108-58-7
---
"Heaven take me home."
The Choosing was supposed to be the end. Griffin's gone, but the world she died to save is quickly crumbling.
As Lucifer's plan to escape Hell comes closer to fruition, Gabriel is forced to act to stop him, reaching across time and space to bring together those who can fight for Heaven, and for humanity.
He brings forth Greer Dawson and Damon Mackenzie, two soldiers with supernatural talents, from a future where Lucifer rules and humans are little more than hosts for demons.
Forced by Gabriel to work with an ex-Devil, a reluctant Warrior, a mysterious Witch, and a vampire, Damon and Greer are thrown into a fight for more than their lives. It's a fight between Heaven and Hell, and Earth is the battleground.
This book has no lesbian content.
Buy from your favorite bookstore! Amazon | Amazon UK | Kobo | Smashwords | Barnes & Noble
Ask your public library to buy it!
---
Share this Product
---
More from this collection