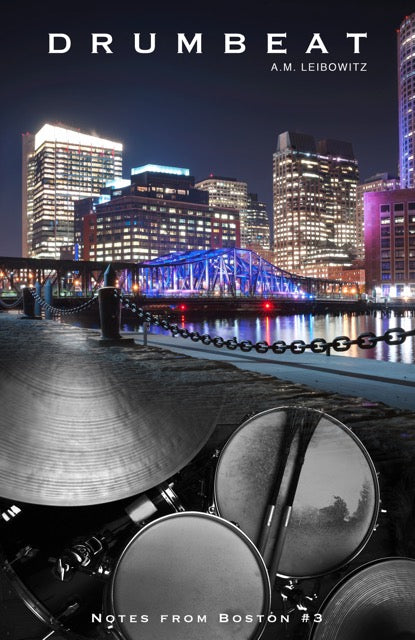 Drumbeat (Notes from Boston #3)
Author: A. M. Leibowitz
Release Date: September 2018


eBook ISBN: 978-1-944591-78-6
print ISBN: 978-1-944591-51-9
---
I loved the different relationship dynamics in this book and how much it celebrates love, life and family diversity. - Bayou Book Junkie
See more reviews at Goodreads.
In this new literary LGBTQ novel from acclaimed author A. M. Liebowitz: 
Jamie Cosgrove is doing his best to recover from a break-up after years with an abusive boyfriend. All his usual coping strategies have failed, and he's fallen back on things that make him feel safe: drumming, food, and his friend Trevor. The trouble is, two of those are still secrets, even from those closest to him.
Cian Toomey has it all. He has loving relationships with his partners and a fulfilling, creative career. The one thing he's missing is someone to go home to at night. When sudden changes occur at one of his jobs, he's faced with a choice to find something new or move in with his partners in a different city.
Well-meaning but pushy friends seem to think Cian and Jamie are the answers to each other's prayers. They couldn't disagree more. A series of random events thrusts them into each other's lives, and they find they have more in common than they thought. But when all of Jamie's carefully constructed walls crumble at once, both of them will have to depend on the support of their friends and family to strengthen their fragile bond.
Sequel to Anthem (#1) and Nightsong (#2). 
Buy at your favorite bookstore: Amazon | Amazon UK | Smashwords | Barnes & Noble | Kobo
---
Share this Product
---
More from this collection