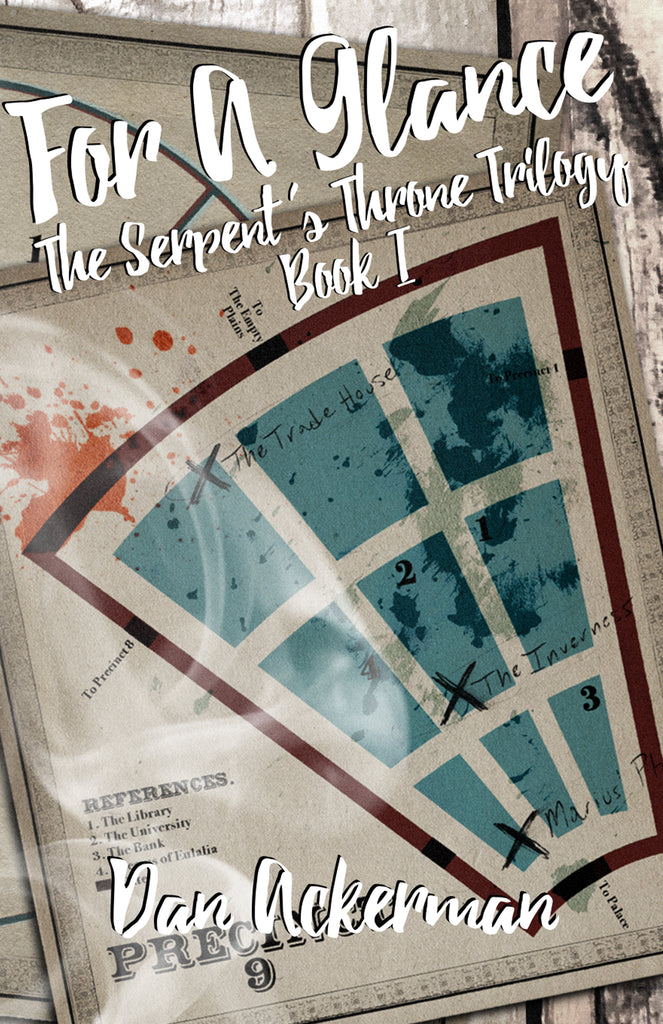 For a Glance (The Serpent's Throne Trilogy, #1)
Author: Dan Ackerman
Release Date: October 1, 2018


eBook ISBN: 978-1-944591-77-9
print ISBN: 978-1-944591-52-6
---
Read reviews of For a Glance on Goodreads.
Lucifer wants nothing so much as a boyfriend. Complete with hugs, kisses and…hotness. Amusing, thought provoking and well written. Plus cats and kittens. - 2018-2019 Rainbow Awards Honorable Mention
Welcome to Hell. 
This new m/m saga by Dan Ackerman expresses Ackerman's familiar languid sensitivity, sensuality, and charm, featuring Lucifer, who first appeared in What Everyone Deserves (2017 Rainbow Award honorable mention), now in his own novel. 
As the king of Hell, Lucifer's role is mainly bureaucratic--sorting souls, managing unruly demons, and dealing with the politics of Heaven. A demon sneaks a human lover into Hell, leaving Lucifer conflicted, and with an opportunity for revenge against his enemies back on Earth.
Meanwhile, at a brothel, Lucifer meets Ira, a lovely gray demon. Starting a romance is difficult with his life in constant turmoil and when there are souls to save that don't want saving. Mundanity and horror mix in a sprawling, alluring hellscape. 
Buy at your favorite bookstore: Amazon | Amazon UK | Kobo | Smashwords | Barnes & Noble
 Ask your public library to buy it or stream it on Scribd.
---
Share this Product
---
More from this collection