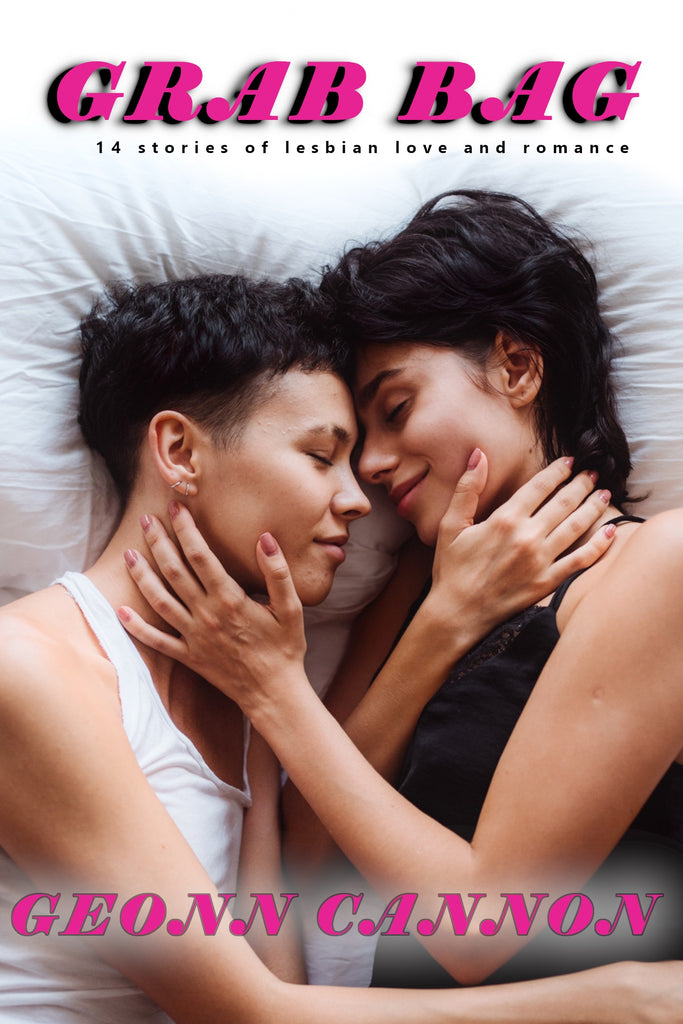 Grab Bag (14 stories of love and romance)
Author: Geonn Cannon
Release Date: July 1, 2023


eBook ISBN: 978-1-952150-94-4
print ISBN: N/A
---
Bond Themes from the Early 80s - Claudia and Ruby are going to have the most unique look at their Year 12 formal.
 Clicking - A wedding photographer has a candid conversation with a bride before the ceremony.
 Cruising Altitude - This probably isn't how DB Cooper pulled off his famous heist. But maybe...? No. But it's definitely worth thinking about.
 Fear Makes the Wolf Bigger - A woman in a Nordic village is accused of being a werewolf. (Underdogs, classical canidae)
 Fright Court - Even things that go bump in the night deserve their night in court.
 Funny Girl - Stop her if you've heard this one. A woman walks into a comedy club...
 A Night of Firsts - On New Years Eve in 1979, a cab driver takes a passenger on a detour. (takes place around five years before my novel ZERO CITY)
 Open Frame - A former resident of Squire's Isle returns home and revisits the place where she now believes her life peaked.
 Paved with Bad Intentions - A woman prepares for an awkward, potentially painful confrontation. Inspired by Lana del Ray's cover of "Buddy's Rendezvous."
 Playing for Keeps - An innocent game gets a little out of hand. But neither of the players is complaining.
 South of Neptune - At a motel in the middle of nowhere, two women wait for a sighting of something unbelievable.
 The Squares House - While looking for a new home, Celia makes a discovery about one listing. She has one chance to convince her wife it's worth the expense.
 Ten Thousand Grapes - Two actresses bond when they run into each other at an Oscars afterparty.
 Three Blue Hawaiians - A reporter finds a crumb that leads her to a shocking discovery about an actress. (sequel to Ten Thousand Grapes)
---
Buy at your favorite bookstore: Amazon | Amazon UK | Smashwords | Kobo | Barnes and Noble
Or ask your public library to order it!
---
Share this Product
---
More from this collection