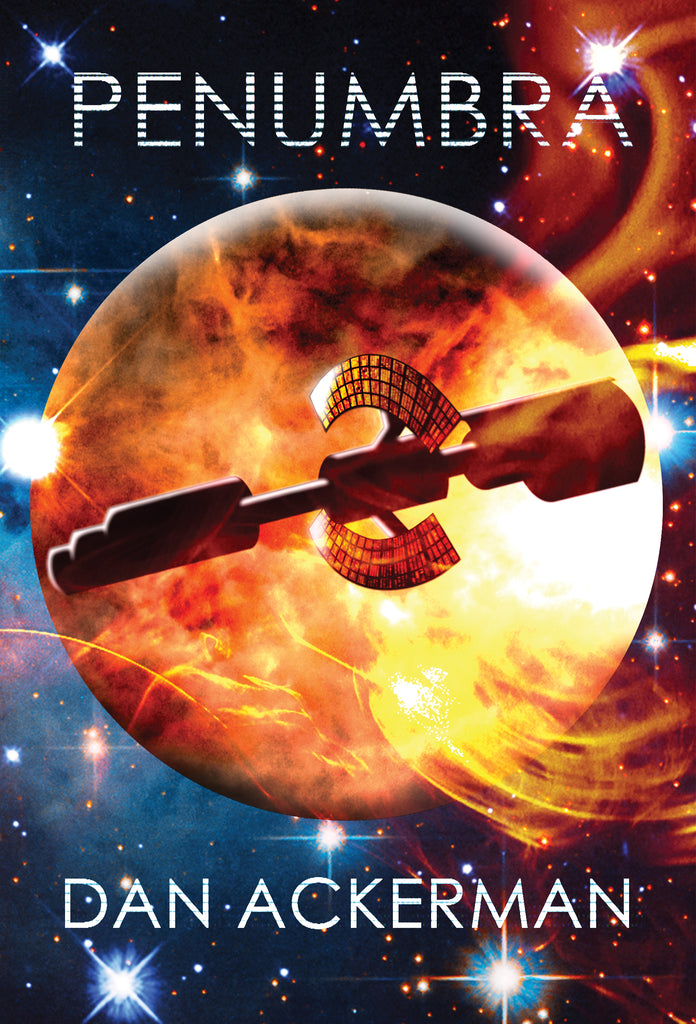 Penumbra
Author: Dan Ackerman
Release Date: April 1, 2021


eBook ISBN: 978-1-952150-64-7
print ISBN: 978-1-952150-14-2
---
Arden inherited Eden, a space station floating over a dying planet. He also inherited an oppressive class system, worker shortages, and an entitled ruling class that refuses to make concessions. Rhys, a worker who's earned Arden's trust, helps him make unpopular changes to keep Eden alive.
Arden's reputation as a shallow and formula-addled leader leaves his friends and foes skeptical of his leadership. Rhys gains power and is met with resistance from the ruling class. But without intervention, Eden's labor shortages may lead to the end of the station, and Terra One, within Arden's lifetime.
---
Read more about Penumbra on Goodreads.
Buy at your favorite bookstore: Amazon | Amazon UK | Kobo | Smashwords | Barnes and Nobles
Ask your public library to buy it, or stream it on Scribd!
---
Share this Product
---
More from this collection