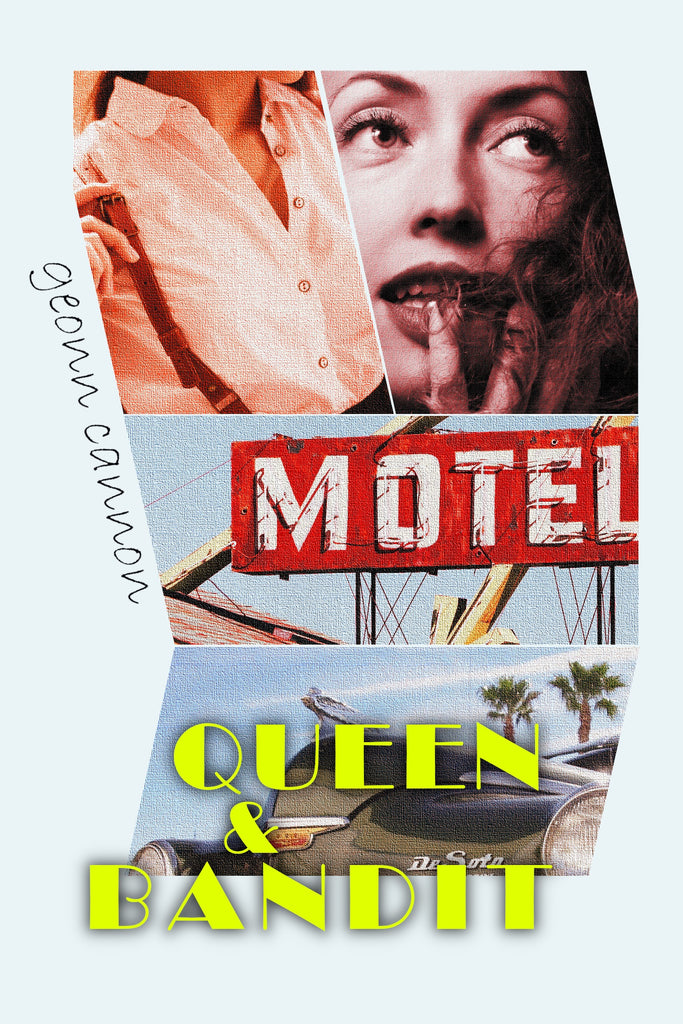 Queen and Bandit
Author: Geonn Cannon
Release Date: February 22, 2022


eBook ISBN: 978-1-952150-76-0
print ISBN: 978-1-952150-26-5
---
Great read with believable insight into past Hollywood and reporting. - XR at GoodReads
Gracie Simon is a reporter with a secret. Forced to lie about her gender to get hired, she lives in fear of what will happen when the truth comes out.
Evelyn Wade is a rising star with a secret of her own. With three hit films on her resume already, she's ready to risk it all to reveal the truth in the hopes it will help other actresses.
When Gracie is assigned to do a story about Evelyn's new movie, both secrets come to light during the course of their conversation. Evelyn is ready to spill the beans about what she knows but doesn't want to be anywhere near Los Angeles when the bombshell drops. To avoid the fallout, Gracie suggests they take a road trip under the guise of doing a complete, in-depth profile of the up-and-coming starlet. Evelyn agrees, and they hit the road the same day Gracie's exclusive hits the presses.
Trapped together in a car, with bridges burning behind them and 2,000 miles to their destination, Gracie and Evelyn quickly discover that when the secrets are thrown out, the only thing left is the truth.
---
Read more about this book at Goodreads.com.
Buy at your favorite bookstore: Amazon | Amazon UK | Smashwords | Kobo | Barnes & Noble
Ask your public library to buy it!
---
Share this Product
---
More from this collection