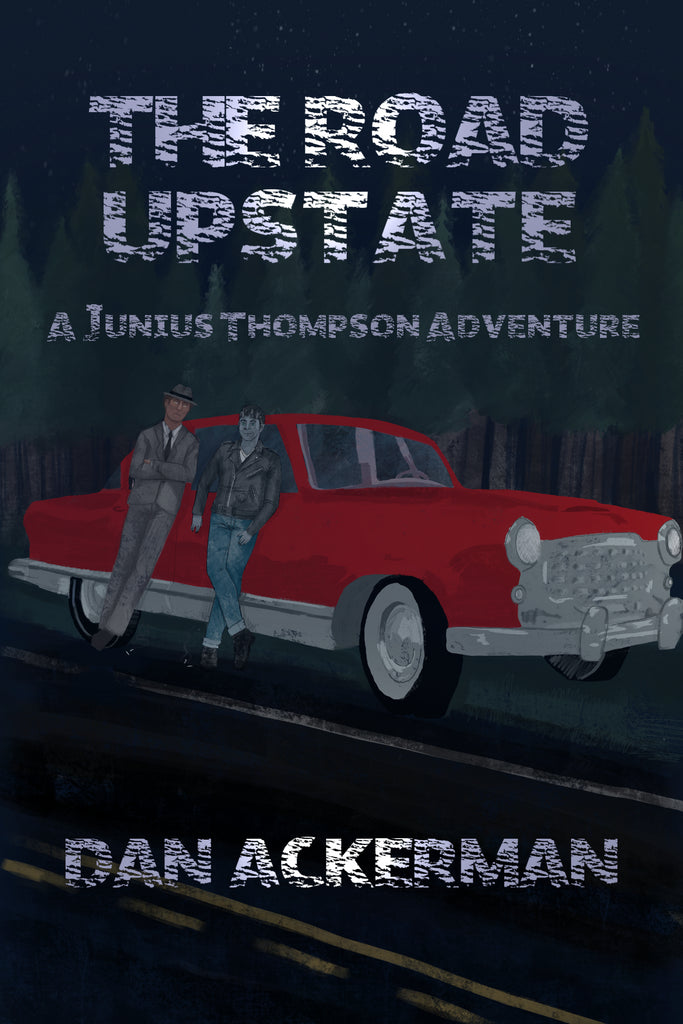 The Road Upstate: A Junius Thompson Adventure
Author: Dan Ackerman
Release Date: Available Now


eBook ISBN: 978-1-944591-70-0
print ISBN: 978-1-944591-60-1
---
Visit this book on Goodreads.
Junius Thompson, fallen angel and fertility demon, thought that getting James Kelly to admit his feelings for him would be the hard part. A few months later, though, and James Kelly is still secretive and prickly. June knows he needs time to adjust—who wouldn't?
He invites James Kelly to accompany him on a trip upstate as he checks in on a handful of farms that pay for his brand of magic to keep their crops and livestock in good health.
The trip becomes a balancing act for June. His relationship with James Kelly needs careful tending, he's escorting a young witch to a school in Lilydale, and he's expected at a fertility festival in the Adirondacks. The festival becomes more of a problem than he anticipated: James Kelly is a fish out of water, an unexpected face from June's past makes an appearance, and worse, fairies are afoot.
It takes everything June has to get through the trip in one piece and by the time he makes it back to New York City, he's not sure he's succeeded.
Sequel to What Everyone Deserves. 
Buy now at your favorite bookstore: Amazon | Amazon UK | Smashwords | Kobo | Barnes & Noble
Ask your public library to buy it!
---
Share this Product
---
More from this collection