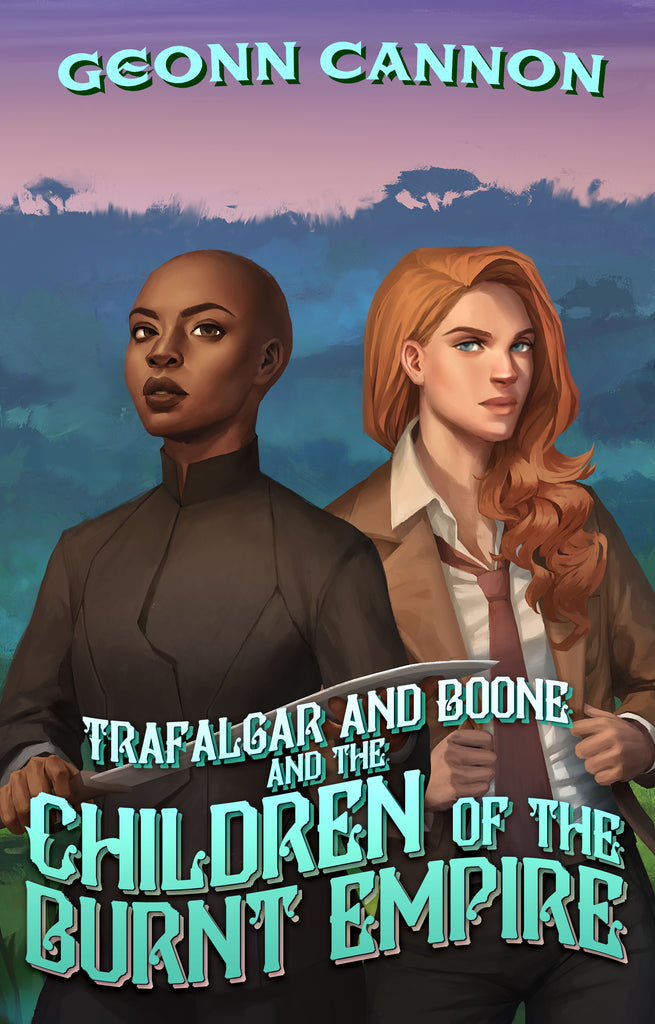 Trafalgar & Boone and the Children of the Burnt Empire (Trafalgar & Boone #4)
Author: Geonn Cannon
Release Date: Available Now


eBook ISBN: 978-1-944591-73-1
print ISBN: 978-1-944591-57-1
---
Dorothy Boone,
still blaming herself for a devastating loss on their last adventure, 
and Miss Trafalgar are offered a new mission from the Royal Geographical Society: an expedition to find the source of a mythical river has gone missing in the Amazon rainforest, and their patrons want them found. It seems like the perfect low-threat endeavor to get the duo back to normalcy, so Dorothy and Trafalgar accept. Accompanied by Cora Hyde, who is also recovering from a loss, the duo sets out for the jungle.
Their safe undertaking soon turns perilous when they run afoul of a previously unknown tribe known as the Burnt Empire. Dorothy and Trafalgar are separated in the scuffle and taken in by two groups with similar goals but differing tactics. The groups only agree on one point: the very existence of the Burnt Empire could lead to untold destruction.
Love Geonn Cannon's work? Support him on 
Patreon
!
---
Share this Product
---
More from this collection