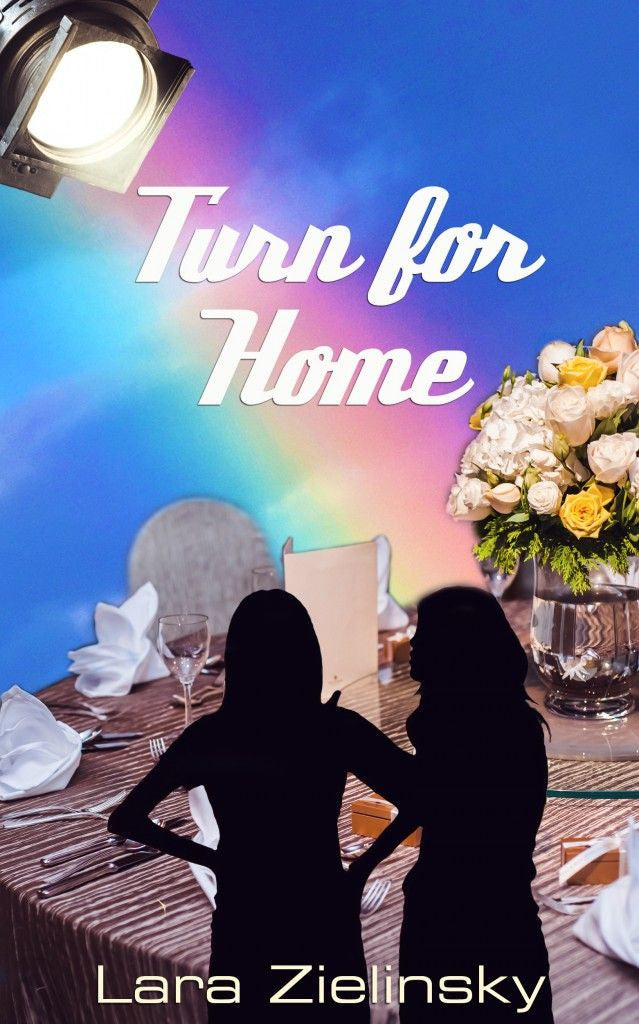 Turn For Home
Author: Lara Zielinsky
Release Date: Available Now


eBook ISBN: 978-1-938108-33-4
print ISBN: 978-1-952150-99-9
---
Turn for Home is an fast but engaging read... One that will pack a punch for those who pick it up. - Kristi
Falling in love wasn't easy. Staying together may be impossible.
In this sequel to Turning Point, as her divorce proceeds, Brenna Lanigan struggles with her sons' cold shoulders and opposition to her intimate relationship with Cassidy Hyland. Cassidy's son Ryan eagerly accepts their relationship, making Thomas and James' lack of support even more upsetting.
When the women return from holiday hiatus to resume shooting on "Time Trails," they sneak precious moments of intimacy in shadows and trailers. As many in the cast and crew openly show support, Cassidy and Brenna try to date. The paparazzi give chase. When the romance is publicized, the revelation sets off Cassidy's ex-husband. Mitch Hyland will take his son from the lesbian couple… by force if necessary.
Read more about this award-winning lesbian fiction on Goodreads.
2010 Rainbow Award Winner: Lesbian Contemporary
Buy from your favorite bookstore! Amazon | Amazon UK | Kobo | Smashwords | Barnes & Noble
Ask your public library to buy it!
---
Share this Product
---
More from this collection