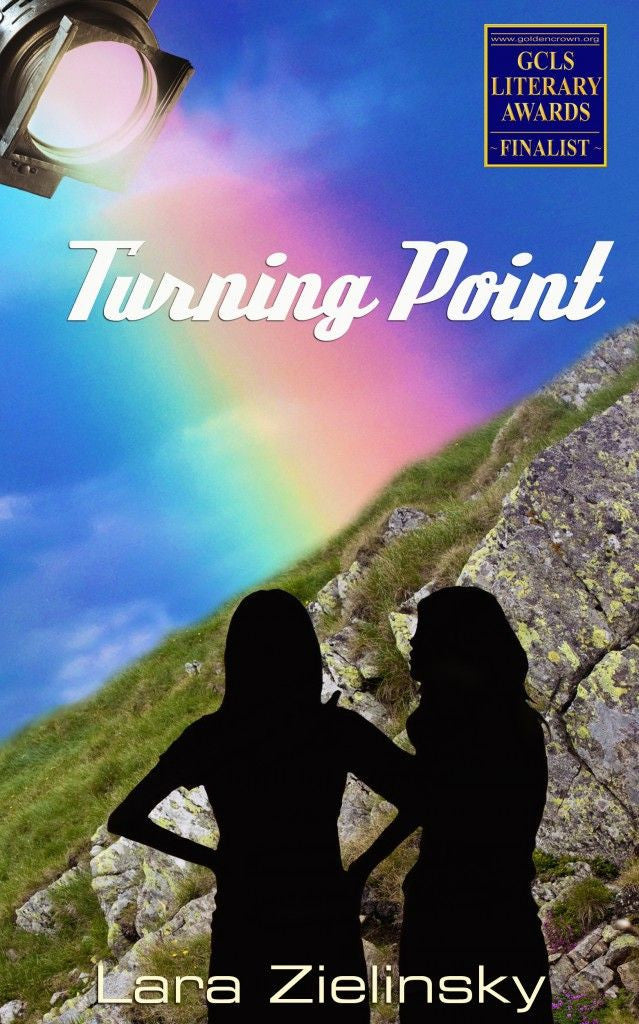 Turning Point
Author: Lara Zielinsky
Release Date: Available Now


eBook ISBN: 978-1-938108-32-7
print ISBN: 978-1-944591-17-5
---
I especially like stories where the leads are kind, well mannered and behave like adults. A well deserved award winner. - Sue4Rab
It's Hollywood. Actresses hate getting passed over for roles and cold shoulders are common. Petty sniping is part of the fabric of the place, but it takes two to fight. Actress Cassidy Hyland is throwing a birthday party for her son which she hopes will spark a truce with her cold co-star Brenna Lanigan. Instead the encounter becomes the first step of a journey neither woman ever imagined her heart could take: to love another woman. Turning Point explores the struggle of these women caught between what is safe and sure, and what the heart truly wants even if it doesn't understand.
Brenna is "just over the hill" by Hollywood standards. She's 41, with two teenage sons, and a second husband back in her Midwest hometown. She has spent from age 18 onward working in theaters, movies, and television, living out roles that other people write.
Cassidy is relatively new to the industry. At 32, she came to California after majoring in Literature and Drama in college. She did a little modeling, got small parts, had a child, and escaped her abusive marriage when she landed on "Time Trails."
Read more about this award-winning lesbian fiction on Goodreads.
2007 Winner Lesbian Fiction Reader's Choice Awards: Favorite Lesbian Romance Book
2008 Golden Crown Literary Society Finalist for Lesbian Debut Author
Buy at your favorite retailer: Amazon | Amazon UK | Smashwords | Barnes & Noble | Kobo
Ask your public library to buy it!
The sequel is the award-winning Turn for Home. 
---
Share this Product
---
More from this collection