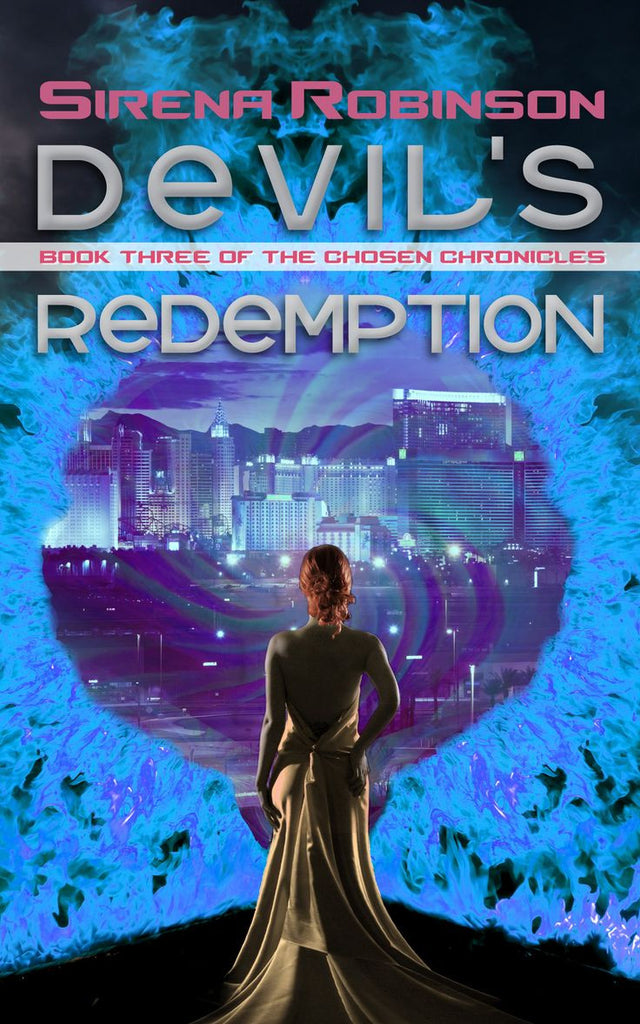 Devil's Redemption (The Chosen Chronicles #3)
Author: Sirena Robinson
Release Date: Available Now


eBook ISBN: 978-1-938108-60-0
print ISBN: 978-1-938108-61-7
---
After successfully stopping the flood of demons from Hell onto Earth, the Chosen must now permanently re-form the Gates, a dangerous task that requires battling against Lucifer's chosen warlock, Garrick, and his demonic master, Javal. In order to do this, they need a powerful witch of their own.
Aradia has always known she would be called through time to help foil Lucifer's plan. After a harrowing escape from ancient Greece to present day Las Vegas, she is forced to contend with a new time, place, new people, and a powerful adversary in Garrick. With the addition of Aradia, the circle of six is complete and all must focus on the task at hand: stopping Lucifer.
As Aradia struggles to adjust to the new world, she also struggles with her overwhelming feelings for Gage Windsor, an ancient vampire with a tragic past. While Aradia and Gage feel their way through the emotions surrounding them, Alaria finds herself torn between Gabriel--who she has loved for millennia, but who betrays her trust--and her surprising new feelings for Braxton, who is still deeply grieving the death of Griffin.
When their quest to stop Garrick leads them back through time to the wonders of Atlantis, the six are forced to fight for their lives in a battle lost long ago. While struggling with their own demons, can the group come together to defeat their common enemy before Atlantis sinks, or will they join the city at the bottom of the ocean?
This book has no lesbian content.
---
Share this Product
---
More from this collection